Notes from a Ski Trip to Canmore; Gateway to The Big Three Ski Resorts.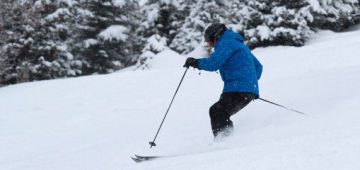 So back at the beginning of the year, when the rest of us were sat around the Christmas tree, stuffing ourselves with chocolates and brussel sprouts, four of my mates decided to pack their warm clothing and head off to The Big Three in Canada for a bit of skiing.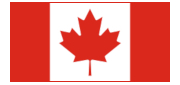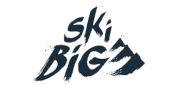 The base for this ski trip was Canmore; gateway to the Big Three ski resorts of Banff, and a few more besides.
The drive to Canmore is only about 20 – 30 minutes from Norquay.
Canmore is about 40 minutes drive from Sunshine Village.
An hour's drive from Canmore brings you to Lake Louise.
Key Point Summary of Ski Trip to Banff National Park, Alberta, Canada
The Big Three Ski Resorts (Banff National Park, Alberta) of Norquay, Sunshine Village and Lake Louise are very busy over Christmas and the New Year; be prepared to queue.
Be prepared for the cold; it went as low as -32oC. You will need plenty of layers and every conceivable device you can get for warming boots, hands, toes and face.
The days are short. Sunrise is around 9am and Sunset around 4pm.
Europeans will find that hiring ski gear is more expensive than they are used to. Consider buying your own and paying the flight supplement; it still might be cheaper than hiring.
At busy times The Big Three ski resorts are very well organised as the staff ensure all gondolas and chair lifts go up the mountain full of skiers.
You can ice skate for free at a number of locations but will need to hire skates (unless you take them with you!
The grading of ski runs will be unfamiliar to Europeans; there are no red runs.
Again unfamiliar to most Europeans, there are Double Diamond ski areas (generally an un-pisted area of back country skiing). To gain access through the gates around many of these ski zones, you will need to be wearing a transceiver. This ensures that, whilst the whole ski area is patrolled if you have a problem, they know you are in there and where you are.
Food and Drink Tips.
The mountain lodges allow you to eat your own packed lunches and even provide microwaves.
Canada is gluten free friendly, there were plenty of options in supermarket. There was even dairy free pizza which tasted nice.
There is no Vin Chaud or Gluwein, this will disappoint fans of ski resorts in the Alps. Hot, spiced cider is an inferior offering.
Driving and Parking Tips.
Get up early so that you have extra time to find parking.
Around a two hour drive from Canmore is Kicking Horse Ski Resort in British Columbia. It has easy parking but is not a ski resort for beginners.
Make sure you get a Canada National Park Pass.
Whilst there are buses to the ski resorts, you really need a car as the distances you need to travel are generally long. You'll then have a better level of comfort and plenty of room for all your stuff.
As long as you don't mind driving to the ski resorts, outside the National Parks accommodation is cheaper.

Thanks to Clare Peckitt, Ian Peckitt, Sam Drake and Paul Wilman for the notes.
If you don't want to miss any of my blog posts on the latest ski offers, news and information, make sure you sign up for Ski Alerts. We will not share your data with others and will only send you about two emails a month.