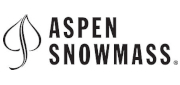 Aspen Snowmass Ski Resort, USA, one of the best ski resorts in the Americas
Aspen Snowmass Ski Resort, situated in The White River National Forest, in Colorado's Rocky Mountains, is part of the Four Mountain Ski Resort Area, which also includes Buttermilk, Aspen Mountain and Highlands.
Four Mountain Ski Trail Maps.
Aspen Snowmass one of the Four Mountain Ski Resorts.
If you are looking for Hollywood on ice and you scratch the surface hard enough, you will eventually find a rich vein in Aspen. On the other hand, this friendly Colorado ski resort can be surprisingly unpretentious.
Aspen skiing is not for the feint-hearted nor the absolute beginner. Beginners would be better off aiming for Snowmass, nine miles (15km) away from downtown Aspen and more tuned-in for families. Buttermilk and Highlands are nearer—just three miles (5km) away as the crow flies. These areas cater to a broader spectrum of skiing ability. Each of the four mountain areas has its own unique feel and appeal. Terrain ranges from steep fast mogul runs, open deep powder bowls and chutes, long groomed trails and gentle beginner areas.
Getting To Aspen Ski Resort.

By Plane.
Nearest Airports.
Denver Airport (DEN): 355km (222miles).
Eagle County Airport: 110km (70miles).
Aspen also has its own airport, 5km (3miles) from the resort.
Airport Transfers.
The Roaring Fork Transportation Authority (RFTA) offers a frequent, free bus service directly to Aspen and Aspen Snowmass. 970 925 8484. rfta.com.
Ajax Limousine, LLC. 970 923 0101. ajaxlimo.com.
Alpine Limousine. 970 379 2529.
Aspen Limo Services. 970 319 8645. aspenlimoservices.com.
Aspen Snowmass Limo and Airport Express. 970 925 5549. aspensnowmasslimo.com.
Aspen Star Limo. 970 379 2118. aspenstarlimo.com.
Brio Limo. 970 366 6393. briolimo.com.
Charm Chauffeurs. 970 945 5110. charmchauffeurs.com.
Colorado Mountain Express. 970 949 422. ridecme.com.
Colorado Transportation Specialists. 970 925 8842. ctscolo.com.
High Mountain Transportation. 970 925 8294. hmtaxi.com.
Mountain Ride. 970 331 1328. mountainridelimo.com.
Snow Limousine. 970 544 6475. snolimo.com.
Most hotels and resorts in Aspen and Snowmass offer free shuttle services to and from Aspen Airport. Contact the facility where you will be staying to confirm their shuttles.
Car Rental.






800 462 5266. alamo.com.
970 920 0226. GoRentals.com.
970 925 235. avis.com.
800 654 3131. hertz.com.
970 925 4693. drivebudget.com.
800 227 7368. nationalcar.com.
Aspen Snowmass Ski Resort in Brief.
Altitude: 2,400m – 3,813m (7,940ft – 12,510ft).
No of Ski Lifts: 24.
Marked Pistes: 147miles / 237km; beginner, 50% intermediate, 12% advanced, 32% expert.
Longest Ski Run: 5.3miles / 8.5km.
Steepest Runs: Gowdy's and AMF – slope angle of 40 degrees.
Skiable Terrain: 3,132acres / 1,267hectares.
Main Advantages: Part of a much larger ski area with four mountains to choose from; lively towns with good selection of shops and restaurants.

For the latest reviews and information from Aspen read our blog entries.
For information about skiing in Aspen Snowmass visit this page.