A Day Out Skiing in the Gurgls.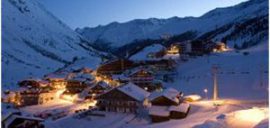 Splish, Splash I was Taking a Bath.
pop quiz: the lyric above is from what song and artist? clue: Bobby made it beyond the sea.
Having the Snowcard Tirol for a season means you can venture further West for skiing day trips. When we had one we decided on a three day ski trip.
Day 1: Kuhtai and Oetz
Day 2: The Gurgls; Obergurgl and Hochgurgl
Day 3: Soelden
Skiing in the Gurgls; Obergurgl and Hochgurgl.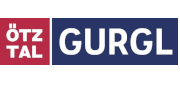 Obergurgl and Hochgurgl are linked ski resorts. The link-lift being a long gondola across a windswept mountain side.
For most, there is sufficient skiing on either side of this lift to keep you busy for a day, but in the interests of research we did both; after all, the long lift is a chance for a cup of coffee.
What started as a lovely sunny day ended with us being the last ones going up on a lift as it was closed due to high winds – yes it was also snowing and seeing to the next piste marker wasn't possible: We don't know for sure, but we suspect 'changeable' would be a word often used to describe the weather in the Gurgls.
The skiing was good, the mountain scenery spectacular, the bars quite posh and the number of English people around higher than 'normal'.
pop trivia: Reportedly written as a bet in 1958 by Bobby Darin it became a hit too. Splish, Splash contains references to other songs from the era and was used on the soundtrack of his biopic 'Beyond the Sea'.

If you don't want to miss any of my blog posts on the latest ski offers, news and information, make sure you follow me on Twitter or Facebook. I'd also welcome any ideas for future posts. Please send me any ski news and updates that you know about. Thank you.