[siteorigin_widget class="Advanced_Ads_Widget"][/siteorigin_widget]

Hahnenkamm Cable Car.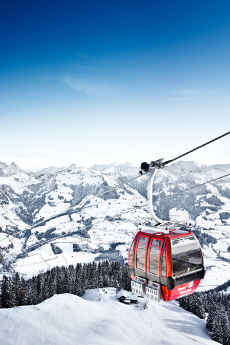 Kitzbühel Ski Resort Review.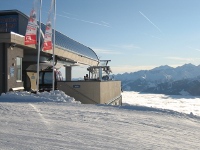 Kitzbühel is a classic ski resort, with bags of Austrian alpine character, charm and tradition
Famous above all for the Men's Downhill Race on the Hahnenkamm. Kitzbühel ski area has 158km of piste of its own and is lift linked with Kirchberg.
The Kitzbüheler Alpen-Ski Pass gives access to the nearby resorts of Aurach and St Johann in Tirol.
The historic town centre of Kitzbühel with its medieval walls and cobbled streets lined with traditional building, numerous shops, cafés and restaurants and in the evening a bustling nightlife with many bars and clubs make it a beautiful place to stay.
Since 2009 The Bergbahn Kitzbühel ski area has had a direct link, via the spectacular 3S Cableway, which connects the Pengelstein and the Wurzhöhe, providing 170km of linked pistes and 53 cable cars and lifts.
Kitzbühel Ski Resort in Brief.
Getting To Kitzbühel:
Műnich: 160km (100miles).
Innsbruck: 100km (60 miles).
Salzburg: 80km (50miles).
Airport bus service available from all these airports.
Railway station at the resort.
---
Altitude:Skiing: 800 – 2,000m (2,620 – 6,560ft).
Kitzbühel: 800m.
---
No of Ski Lifts: Cable cars – 9. Chairs – 30. Drags -15.
---
The Skiing:
No of Pistes: 60:
Types of Pistes: 35% beginner, 43% intermediate, 22% advanced.
Marked Pistes: 170 km.
Cross Country Skiing Trails: 120km.
Mountain Restaurants: 53.
Longest ski run: 7km.
Direction of slopes N/S/E.
---
Main Advantages:
Beautiful traditional town centre; lively apès-ski.
---
Drawbacks:
Low altitude leads to unreliable snow; limited advanced skiing; heavy traffic tends to spoil town's charm.
---