There are literally hundreds of ski areas scattered among the peaks of the Japan Alps. Skiing the huge, frequent powder dumps of the northern island of Hokkaido is fast becoming 'a must do' for Australia's keenest skiers.
Japan has hosted two Winter Olympics in Sapporo and Nagano and is one of the world's great ski destinations with over 600 resorts.
The offshore Siberian breeze drops fresh snow in abundance all winter on Hokkaido, Japan's north island.
Couple their world-beating conditions with very high hotel standards, renowned Japanese efficiency, attention to detail, service and excellent lift systems and you'll realise the experience is really worth the long flight.
The Best Ski Resorts in Japan.
Shiga Kogen.
Shiga Kogen is set apart from it's rivals by the extent of it's terrain – in reality the resort is a snowy patchwork of no fewer than 21 small ski areas, divided into two major circuits, but all available on the same lift ticket.
If you add all the component parts of Shiga Kogen together, there are some 1,500 acres of terain and about 100km of groomed pistes.
Happo-One.
Happo-One has a good mix of terrain, a vertical drop of more than 1,100m and 34 lifts dotted over the ski area. With a complex system of ridges, plateaux and valleys Happo-One offers some challenging skiing.
---
Getting There:
Matsumoto to Shiga Kogen. 105km (65 miles);
Happo-One 70km (45 miles).
Yudanaka railway station to Shiga Kogen: 20km (12 miles).
Hakuba railway station to Happo-One 2km (1.5 miles).
Both have transport services.
---
Height:
Happo-One: 760 – 1,830m (2,490 – 6,000ft).
Shiga Kogen: 1,300 – 2,000m (4,270 – 6,560ft).
---
No of Lifts:
Happo-One: 34; Shiga Kogen: 75+.
---
Types of Pistes:
Happo-One: 30% beginner, 50% intermediate, 20% advanced.
Shiga Kogen: 20% beginner, 60% intermediate, 20% advanced.
---
Main Advantages:
Happo-One: beautiful area; good range of ski slopes.
Shiga Kogen: hot springs; largest ski area in Japan.
---
Drawbacks:
Happo-One: can be busy on weekends.
Shiga Kogen: limited expert level skiing.
---
Happo One Ski Resort.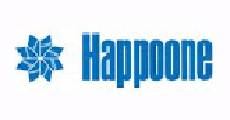 Happo One Piste Map.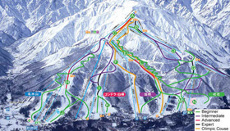 Shiga Kogen Ski Resort.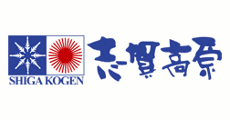 Shiga Kogen Piste Map.