Park City Snowbird and Alta In Brief
Park City Snowbird and Alta
Getting There:
Salt Lake City Airport to Park City:
37 miles / 60km.
Salt Lake City Airport to Alta:
25miles / 40 km.
Salt Lake City Airport to Snowbird:
31 miles / 50km.
Bus services from Salt Lake City.
---
Height:
Park City: 2,100 – 3,000m (6,900 – 10,000ft)
The Canyons: 2,075 – 3,045m (6,808 – 9,990ft)
Snowbird: 2,470 – 3,350m ( 8,100 – 11,000ft)
---
No of Lifts:
Deer Valley: 21.
Park City: 15.
The Canyons: 17.
Snowbird/Alta: 25.
---
Types of Pistes:
Deer Valley; 15% beginner, 50% intermediate, 35% advanced.
Park City: 18% beginner, 44% intermediate, 38% advanced.
The Canyons: 14% beginner, 44% intermediate, 42% advanced.
Snowbird/Alta: 25% beginner, 47% intermediate, 38% advanced.
---
Main Advantages:
Lots of ski areas near Salt Lake City; Good snow record; Spa at Snowbird; Excellent resort base at Park City.
---
Drawbacks:
Limited apres-ski in some resorts; 4WD vehicle needed to ensure access to all areas; Deer Valley expensive.
---
Salt Lake City is the gateway to a richly diverse network of nearby ski areas.
You can also ski Deer Valley, Park City, Snowbird and Alta – and the neighbouring resorts of Brighton and Solitude – by sampling the Interconnect, an all-day back-country tour.
Park City Ski Resort Review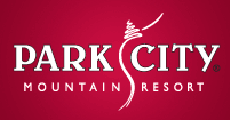 Park City is one of the few Utah towns established by non-mormons and is a community with an enviable portfolio of ski areas. Deer Valley has developed a reputation as one of America's most pampering ski resorts. Following remarks that it had 'lots of diamonds but not enough black ones', the resort changed its image by opening up tougher ski areas. There is even a trail map for experts.
Snowbird Ski Resort Review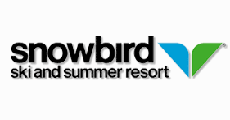 Snowbird looks surprisingly like a purpose-built French ski resort.
The key to 'The Bird' is it Tram, which speeds 125 skiers and boarders to Hidden Peak at 3,300m. From here, the skiing in all directions is high-octane stuff, but fortunately there is one fairly easy way down: Chip's Run which is a fairly accommodating blue.
Everything else, is skiing of the gung-ho variety.
More about Snowbird Ski Resort
Alta Ski Resort Review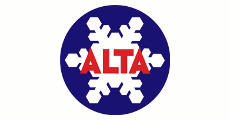 Deep powder snow, inexpensive lift tickets, proximity to Salt Lake City and beautiful scenery make Alta Ski Resort a popular spot, with the added benefit of all-level terrain catering to beginners and advanced skiers