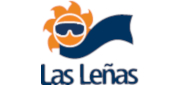 If any ski resort in the southern hemisphere can claim to mirror the challenges of France's Chamonix or La Grave, it is Las Lenas, this remote and intriguing ski resort is three hours south of Mendoza.
All the best skiing in Las Lenas relies on one absolutely crucial ski lift: Marte (Mars). This long, steep, windswept chair reaches the high plateau at 3,400m from which chutes of many shapes and sizes fall away in all directions.
It is this large back-country ski area that makes this one of the best ski resorts in the world. However, anyone considering a trip should be aware that the remoteness and the weather often lead to the lift being shut.
The accommodation in resort is purpose built and very close to the slopes.
Las Lenas is one of the Best Ski Resorts for…
Skiing in Las Lenas.
Getting There.
Las Lenas is in the middle of nowhere, so getting there can be a challenge. In the ski season, most of the transport options marry up to a Saturday or Sunday changeover day. Most of the hotels in the ski resort will organise transport for you as part of their package.

By Plane, Nearest Airports.
International travelers will, no doubt, arrive at the International Airport in Buenos Aires. The second stage of the journey is to transfer to the Domestic Airport in Buenos Aires before catching a domestic flight to Malarque, 70km away from Las Lenas or Mendoza, 420km away!

By Train, Nearest Railway Stations.
There are fairly regular trains from Buenos Aires to Mendoza, they take around 15 hours for the 1,000km journey. Of course, you then still need to get to resort, 420km away!

By Road, Driving, Bus and Transfers.
Overnight buses directly to Las Lenas, where you get a bed, take around 15 hours from Buenos Aires. They are the cheapest option and often quicker than any route going via Mendoza.
Private and shared shuttle services are available from Malarque and Mendoza airports. Car rental is expensive, the roads are not the best and petrol stations are scarce!