Las Leñas Ski Resort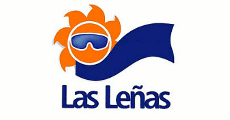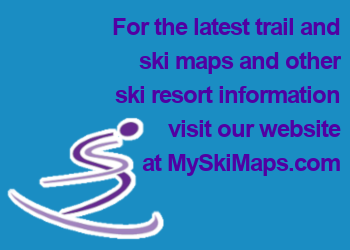 Las Lenas - Mendoza - Ski Resort Review
If any ski resort in the southern hemisphere can claim to mirror the challenges of France's Chamonix or La Grave, it is Las Leñas, this remote and intriguing ski resort three hours south of Mendoza, in Argentina.
It all hinges, however, on one absolutely crucial lift: Marte (Mars). This long, steep, windswept chair reaches a high plateau at 3400m (11,155ft) from which chutes of many shapes and sizes fall away in all directions.
Las Leñas Ski Resort In Brief
Getting There:
San Rafael: 200km (125 miles).
Malarque: 70km (45 miles).
Domestic flights from Buenos Aries to Malargue. Shuttle service avilable from Malarque airport.
---
Height:
2,250 - 3,430m (7,380 - 11,250ft),
---
Skiable Terrain: 17,500 hectares.
---
No of Lifts: 13.
---
Types of Pistes:
27: 22% beginner, 41% intermediate, 37% advanced.
---
Main Advantages:
Large back country ski area; convenient slopeside accommodation.
---
Drawbacks:
Purpose-built resort; lift serving most challenging slopes often shut; remote location.
---
Apres Ski In Las Leñas
Acuario:
Wide terrace, family restaurant.
Allegro:
At the Piscis Hotel - informal.
Cuatro estaciones:
Also at the Piscis Hotel - international cuisine.
El brasero:
Biggest self-service restaurant in the valley, has an outdoor terrace. By night: grilled specialities.
El paso restaurant and bar:
Middays with pizza, pasta, and Tex-Mex nights with fajitas, burritos, and enchiladas. Always accompanied with great drinks and margaritas.
El refugio:
At the Pirámide, this restaurant offers a cosy atmosphere elaborate French cuisine. At teatime, cakes and other traditional European confectionery.
El Rincon de cirrus:
A superb view.
Il legno:
Italian cuisine the Piscis Hotel.
Insbruck: A great terrace to have breakfast, lunch, dinner or enjoy a drink and feel the warmth of the sun amid a majestic natural scene.
Malbec:
At the Aries Hotel - Argentine cuisine.
Ufo point:
Located in the base, you can have lunch and tea in a cosy atmosphere. By night, you have an excellent menu to choose from and have drinks till dawn.
Restaurante del Club:
At Club de La Nieve international cuisine.
Slalom: International cuisine at the Aries Hotel.