Opening it's slopes for the first time in 1988, Valle Nevado is possibly South America's most modern ski resort. Reminiscent of Val Thorens or Les Arcs, possibly because it is a Chile-France collaboration, Valle Nevado is a purpose built, high altitude ski-in ski-out ski resort.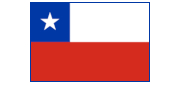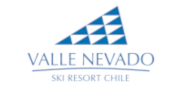 Just 60km to the east of Santiago you'll come across 'Snowy Valley' ski resort. Unimaginatively, but accurately, 'Valle Nevado' translates to 'Snowy Valley' from Spanish.
With La Parva and El Colorado ski resorts close by and all three in the shadow of El Pomo, the area has become known as the Three Valleys of the Andes, now the largest ski area in the Southern hemisphere.
With over 100km of prepared trails and more than 40 lifts between them, they form the biggest playground for skiers and snowboarders in South America.
Valle Nevado is one of the Best Ski Resorts for…
Skiing in Valle Nevado.
Getting There.
Santiago is the nearest city in Chile, just 60km from the city centre and 80km for the airport.

By Plane. Nearest Airports.
Daily flights to Santiago are available within the Americas. Travelers from further afield will probably have at least one connection.
In season, there is also the option of a helicopter shuttle from Santiago direct to Valle Nevado.

By Train. Nearest Railway Stations.
For the most part, the Chilean rail network is dis-used. Trains are usually for freight only hence it is not an option for getting to the resort.

By Road. Driving, Bus and Transfers.
In the ski season the road up to Valle Nevado is one-way. It is a narrow and winding road, not for the feint-hearted. If you are going to tackle it, it is important to have a properly equipped vehicle for the mountains; chains, shovels and appropriate clothing.
Santiago: 60km, 1 hour 30 minutes.
Santiago Airport: 80km, 1 hour 30 minutes.
There are shuttle services from Santiago Hotels and the Airport as well as private transfers and taxis. These are all bookable with your ski tour agency.
Car hire is also available, but as you will not need a car in resort you are encouraged to book a transfer.