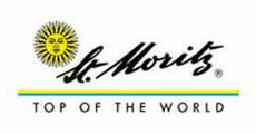 St Moritz Ski Resort.
St Moritz Ski Resort Review.
The world famous ski resort lies on a sunny terrace of the beautiful Engadine valley. This chic and vibrant town, second home to the rich and famous, enjoys a 'champagne' atmosphere with a high quality ski area to match. It's name is a registered trade mark and stands for style, elegance and class.
Après-ski ranges form highly sophisticated to relaxed, while the frozen lake is the venue for many sporting and social events, such as cricket tournaments, greyhound races and 'White Turf' horse-racing.
In winter there are four indoor tennis courts and two squash courts, with professional level coaching for players of all abilities.
World class shopping, restaurants, cafes, art galleries, museums and a casino are some of the activities on offer other than skiing.
The Olympic bob run, is the oldest in the world, built in 1904, it has been offering guest rides since the 1930s.
For the brave there is the legendary Cresta Run, where the sport that we now know as the Sekeleton, evolved. Head first on a sled a few centimetres above an icy track at speeds of 140 km/h.
St. Moritz Piste Map.
Saint Moritz in Brief.
Getting There:
Műnich: 300km (187 miles).
Zűrich: 210km (131 miles).
Milan: 200km (125 miles);
Samedan, St Moritz airport: 9km (6 miles).
Rail and bus services from Zűrich.
Glacier Express train from Zermatt.
Railway station in resort.
---
Height:
1,820 – 3,060m (5,870 – 10,040ft).
---
No of Lifts:
St Moritz: 23;
Engadine area: 57.
---
Types of Pistes:
15% beginner, 47% intermediate, 38% advanced.
---
Main Advantages:
snow record; snow-making facilities; wide choice of winter sports available; suitable for non-skiers.
---
Drawbacks:
Lifts very busy at peak times; limited number of beginner slopes; difficult road access; long overland transfers; fragmented ski areas; expensive.
---