Skiing in June to late September in the Andes! Not only do The Best Ski Resorts in Chile provide a contrasting experience to Europe and North America, but Chile also has an incredible diversity of geography. From the sculptured landscape of the parched Atacama Desert in the north to the icy fjords and snow-capped volcanoes of Patagonia in the south.
Valle Nevado, La Parva & El Colorado.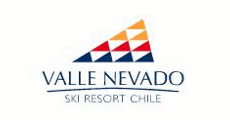 Three thousand six hundred metres up in the Andes, a golden triangle of ski resorts shimmers beneath the Chilean sun.
The awe inspiring peak of El Pomo towers above the twin valleys in which three of South America's best ski areas nestle shoulder to shoulder:
La Parva, Valle Nevado and El Colorado/Farellones.
More about Valle Nevado, La Parva & El Colorado Ski Resorts.
Portillo Ski Resort.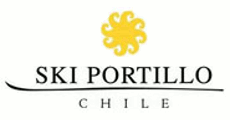 Portillo
, South America's oldest Ski Resort is perched at 2850m just above a collection of blue huts housing Chilean border troops in a remote, steep sided stunning valley.
More about Portillo Ski Resort.