Protecting your privacy and developing technology that gives you the most powerful and safe online experience is our commitment. This Privacy Policy and Website Notices applies to all websites owned and operated by First Effect Ltd. It governs data collection and usage. By using any First Effect website, you consent to the data practices described in this statement.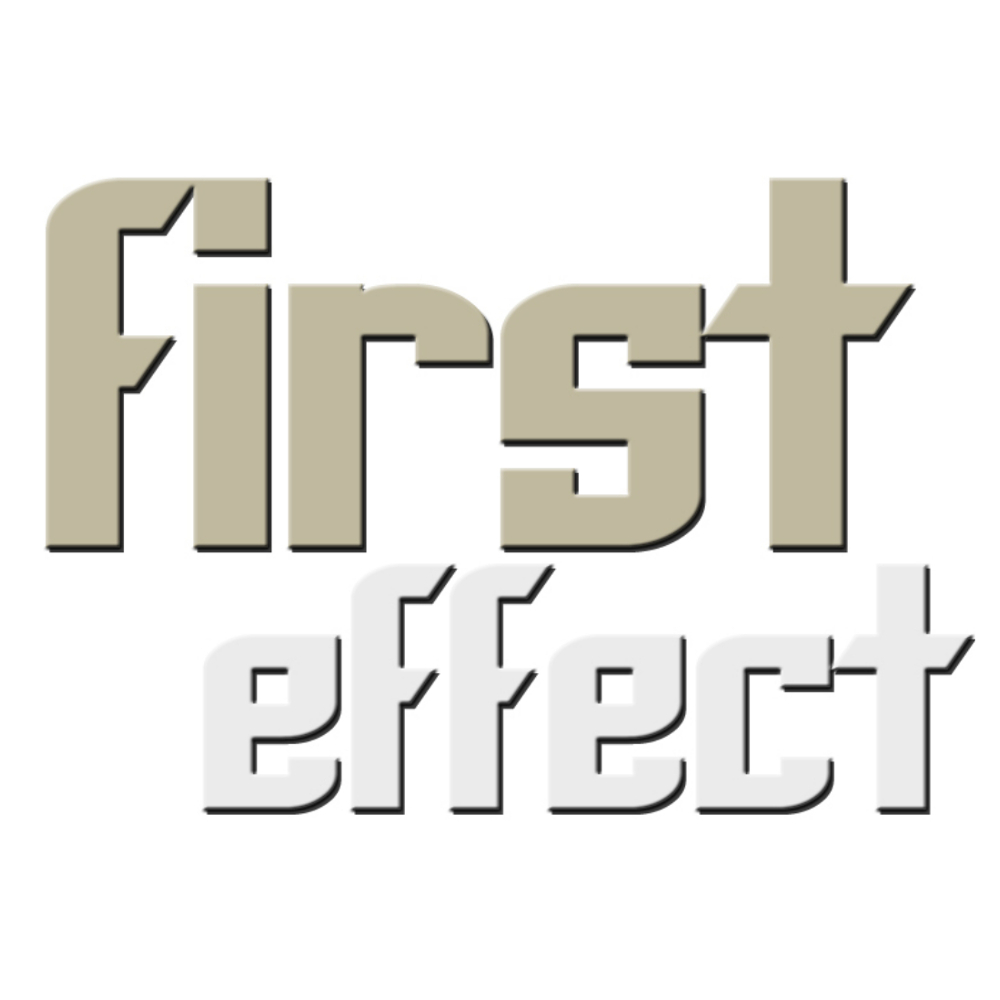 Personal Data we Collect.
Comments.
When a visitor leaves comments on any website owned and operated by First Effect we collect and retain the data entered in the comments form. We also collect the visitor's IP address and browser user agent string to help spam detection.
An anonymised string created from your email address (also called a hash) may be provided to the Gravatar service to see if you are using it. The Gravatar service privacy policy is available here. After approval of your comment, your profile picture is visible to the public in the context of your comment.
If you leave a comment on our site you may opt-in to saving your name, email address and website in cookies. These are for your convenience so that you do not have to fill in your details again when you leave another comment. These cookies will last for one year.
The comment and its metadata of any comment you leave is retained indefinitely. This is so we can recognise and approve any follow-up comments automatically instead of holding them in a moderation queue.
Contact Forms.
When a visitor completes a contact form on any website owned and operated by First Effect we collect the data entered in order to respond to the query. We also collect the visitor's IP address and browser user agent string to help spam detection. Once resolved we do not retain any contact form data.
Newsletter Sign Up.
When a visitor signs up to a newsletter service on any website owned and operated by First Effect we collect the data entered, and once confirmed, retain it on our database. We also collect the visitor's IP address and browser user agent string to help spam detection.
We use a well regarded data management service to collect, manage and store newsletter data. The GDPR data service of Zoho is detailed here.
We only use this data to send the newsletters requested and never share this data with any other third party. Your opinion of current services, or of potential new services that may be offered, may occasionally be sought via surveys.
Users can see, edit or delete their personal information at any time (except username cannot be changed). Our website administrators can also see and edit this information.
Use of Cookies.
First Effect websites use 'cookies' to help deliver you a personalised online experience. A web server places a text file on your hard disk. This is called a cookie. Cookies cannot run programs or deliver viruses to your computer. Cookies are uniquely assigned to you, and can only be read by a web server in the domain that issued the cookie to you.
One of the primary purposes of cookies is to save you time. The purpose of a cookie is to tell the web server that you have returned to a specific page.
You have the ability to accept or decline cookies. Most web browsers automatically accept cookies, but you can usually modify your browser setting to decline cookies if you prefer. If you choose to decline cookies, you may not be able to fully experience the interactive features of any First Effect website you visit.
Embedded Content from Other Websites.
Articles on this site may include embedded content (e.g. videos, images, articles). Embedded content from third party websites behave in the exact same way as if you had visited the other website.
These websites may collect data about you, use cookies, embed additional third-party tracking, and monitor your interaction with that embedded content, including tracing your interaction with the embedded content.
First Effect encourages you to review the Privacy Policy and Website Notices of websites you choose to link to from First Effect so that you can understand how those websites collect, use and share your information. First Effect is not responsible for the privacy statements or other content on websites outside of those owned and operated by First Effect.
Analytics.
Through a Google Analytics Account, First Effect may collect anonymous demographic information. This information is not unique to you, such as postcode, age, gender, preferences, interests and favourites. Google Analytics also records information about your computer hardware and software. This information can include: your IP address, browser type, domain names, access times and referring website addresses.
We use this information for the analysis of our service, to maintain quality of the service, and to provide general statistics regarding use of the First Effect website. We retain data in our Analytics account for 26 months.
Your Access Rights to Your Data.
If you have an signed up for a newsletter or have left comments on any website owned and operated by First Effect, you can request a copy of the data we hold about you. You may request that we erase any personal data we hold about you. Your data will not be erased if we are obliged to keep it for administrative, legal, or security purposes.
First Effect will disclose your personal information, without notice, only if required to do so by law or in the good faith belief that such action is necessary to:
conform to the edicts of the law or comply with legal process served on First Effect or the website;
protect and defend the rights or property of First Effect;
act under exigent circumstances to protect the personal safety of users of First Effect, or the public.
Copyright Material; Notice and Takedown.
If you are a rights owner (or acting on behalf of a rights owner) and believe that any Content on a First Effect website infringes your copyright, you must provide us with a written notice by email which states.
That you are the rights owner or are authorised to act on the rights owner's behalf.
That you have identified Content on our site which infringes your copyright. Or infringes the copyright of a third party on whose behalf you are entitled to act, if applicable. And you believe in good faith, that use of the Content in the manner complained of is not authorised by you, the rights owner's agent or by law.
A description of the copyright work that you claim has been infringed which should include, the type of work (such as a photograph or a video clip) and any relevant further details.
A description of the way in which the copyright material has been infringed.
Information reasonably sufficient to permit us to locate the Content in question on our site. You should specify the URL, the date our site was accessed and included a screen shot.
Information that will enable us to contact you, such as your name, a postal address, telephone number and an email address.
That the information in the notification is true and accurate.
There may be negative consequences if you: Firstly, falsely allege Content is infringing copyright; or Secondly, send a copyright infringement notice to us in bad faith.
Upon receipt of a valid 'notice and takedown', we will remove the Content within 10 working days and hence consider the matter closed.
Changes to the First Effect Privacy Policy.
Occasionally, to reflect company and customer feedback, we will update this Privacy Policy and Website Notices. You should review this Statement periodically. Please keep yourself informed as to how First Effect is using your information.
Privacy Policy and Website Notices Contact Information.
If you believe that First Effect has not adhered to this Privacy Policy and Website Notices please contact Andrew Davis.