The Best Ski Resorts In France
The Best Ski Resorts In France Skiing in France and the French Alps

Skiing in France and the French Alps boasts some of the best ski resorts in France and the best conditions in the world. A diverse collection of ski resorts connected to huge ski circuits, including the largest in the world, exceptional modern facilities and a wealth of off-the-slope activities.
Spectacular scenery and stunning mountain vistas are a large attraction of a skiing holiday in France and the French Alps, as well as experiencing the countrys' typical charm and character, and of course, its delicious world-famous cuisine found all over the mountains and villages.
Chamonix and Argèntiere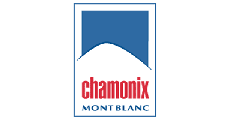 Chamonix is a traditional Alpine town set against the spectacular scenery at the foot of Mont Blanc. The skiing is divided into five main areas.
More about Chamonix Ski Resort.