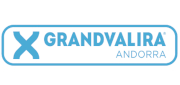 Grandvalira is the largest ski area in the Pyrenees. The Grandvalira Ski Pass includes access to Arcalis, Canillo, El Peretol, El Tarter, Encamp, Grandvalira, Grau Roig, Pas de la Casa and Soldeu. Those that rank among the best ski resorts in the World are Soldeu, El Tarter and Pas de la Casa.
Soldeu and El Tarter Ski Resorts.
Soldeu and El Tarter (next door villages) are lively and friendly villages very popular with British skiers for their relaxed ambience and great après ski. Access to the slopes is by modern gondolas from the villages.
The terrain above and below the tree line is best suited to beginners and intermediates. The most direct of the wooded runs down to El Tarter and Soldeu are suitable for good intermediates, while those of moderate ability will enjoy the relatively long pistes from Llosada. Off piste through the trees is good and new snow does not get tracked out within hours.
Pas de la Casa Ski Resort.
Pas de la Casa, usually called 'Pas', is the highest ski area in Andorra. It is a purpose-built ski resort on the French border. It is a collection of concrete-box style apartment blocks and hotels near the main ski slopes.
The local pistes are on a high, treeless, north/south ridge, with Pas de la Casa on the east side and Grau Roig on the west. The top station is connected to the village of Encamp by a 6km gondola. There is a 6km off-piste run down to the mid-station gondola. The link to Soldeu also starts here.
Pas de la Casa has many pubs and clubs playing all types of music during the ski season attracting visitors from Spain and France. There are also numerous British style pubs.
Grandvalira is one of the Best Ski Resorts for…
Skiing in Grandvalira.
Getting There.

By Plane, Nearest Airports.
There are no international airports in Andorra, the nearest to Grandvalira are in:
Spain: Barcelona (BCN), Lleida-Alguaire (ILD) or Reus (REU).
France: Perpignan-Rivesaltes Airport (PGF), Toulouse-Blagnac (TLS) or Carcassonne (CCF).

By Train, Nearest Railway Stations.
There are no trains in Andorra. The nearest train station is L'Hospitalet on the French side of its border.
International trains go to Latour de Carol in France or Lleida and Puig Cerda in Spain.

By Road, Driving, Bus and Transfers.
Mountainous roads exist over the Envalira pass from France via Perpignan, Tarbes and Toulouse. From Spain roads exist from Barcelona and Lérida. Car hire companies, taxis and shared transfer companies operate from the transport hubs in both France and Spain.
International buses run from Spain; Barcelona, Lleida, Tarragona, Valencia and Madrid; and France; Toulouse. Buses also enter Andorra from L'Hospitalet and Latour de Carol.
A seasonal service runs from Aix-les-Thermes in France and from Seo de Urgel in Spain.