Perisher Valley, know as Perisher Blue until 2009, is the largest ski resort in the southern hemisphere and one of the best in Australia.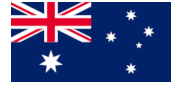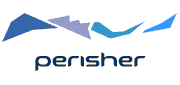 Consisting of four villages, Perisher Valley, Smiggen Holes, Guthega and Mount Blue Cow, The ski resort covers approximately 12km2. Perisher Valley has the highest mountains, the most lifts and the best snow guarantee in Australia.
Perisher is not a high altitude resort, Mount Perisher tops out at 2,054m, nor does it get a lot of snow, around 2m a season, although cannons do supplement this. However, the area is known as the Snowy Mountains and its proximity to the cities of Canberra and Sydney make it a popular ski resort.
Perisher also has the highest chairlift in Australia and prides itself on its Double Trouble double-black diamond trail. Some of the terrain is quite quirky, more like skiing in a valley than on a mountain-side.
The Australian ski season is quite short. It usually manages to get going half way through June, and usually struggles to see out September.
Perisher ski resort is owned by Vail Resorts, one of the best ski resorts in the USA. They have made Perisher part of their worldwide Epic Ski Pass.
Perisher is one of the Best Ski Resorts for…
Skiing in Perisher.
Getting There.

By Plane. Nearest Airports.
Canberra is the nearest International Airport. International arrivals at Brisbane or Melbourne should opt for a 2 hour domestic transfer to Canberra. From Sydney there is the option of a domestic transfer to Cooma in the Snowy Mountains with Regional Express. For the last leg of the journey see 'By Road' below.

By Train. Nearest Railway Stations.
Canberra is the nearest Railway Station on NSW Transport from Sydney and Melbourne. For the last leg of the journey see 'By Road' below.

By Road. Driving, Bus and Transfers.
The journey from Sydney is around 6 hours and around 2.5 hours from Canberra. There are scheduled coaches on both these options. This includes day trip and weekend excursions.
The road to Perisher has limited capacity and is often impassable. Instead skiers are encouraged to park at Bullocks Flat on the Alpine way near Jindabyne and take the Skitube to the resort. This is a Swiss designed rack-rail train that travels through a 6.3km tunnel in the Ramshead Mountains to Perisher Valley and onto Blue Cow via a tunnel in the Perisher Mountains.
Vehicle access to Perisher Valley from Jindabyne requires a National Park permit which can work out quite pricey.
Those arriving at Canberra or Cooma airports can pick up a shuttle transfer to Bullocks Flats in order to catch the Skitube. Taxis and car hire are also available.