Treble Cone is the largest ski area on the South Island of New Zealand. The resort is located in the Queenstown Southern Lakes District and is most known for its views over Lake Wanaka and Mount Aspiring and Mount Tititea.
Much of the skiing falls in to the intermediate to advanced categories and is used by northern hemisphere ski teams in their off-season.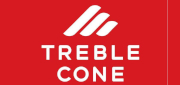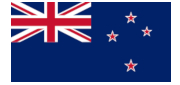 Apart from enjoying a significant vertical drop of 700m, skiers and boarders at Treble Cone can take a short hike to the very top of the mountain at 2,088m. Here, along with arguably the best view from any ski area in the country, they will spot the rocks that give the resort its name.
Treble Cone is one of the Best Ski Resorts for…
Skiing in Treble Cone.
Getting There.
Wanaka, is the closest town to the Treble Cone ski area. The journey from Queenstown, Dunedin or Christchurch to Lake Wanaka is a very scenic distraction.

By Plane. Nearest Airports.
Queenstown and Dunedin are the gateway airports to southern New Zealand, they both have flights from New Zealand's other major cities and mainland Australia.
Queenstown (ZQN): 90km.
Dunedin (DUD): 280km.
Christchurch (CHC): 450km.
From the airport you need to head to Wanaka and then take the shuttle bus up the mountain, see below.

By Train. Nearest Railway Stations.
Christchurch is as close as you can get to Wanaka via train!

By Road. Driving, Bus and Transfers.
Ritchies offers coach services from Queenstown and Dunedin to Wanaka. Private transfers, taxis and shuttle coaches are also available.
From the airports or any of New Zealand's south island cities car hire is also an option. Of course, being new Zealand, hiring a campervan is also an option.
Queenstown: 90km; 1.5 hours.
Dunedin: 280km; 3.5 hours.
Christchurch: 450km; at least 6 hours.
Once in Wanaka, the route up to the mountain will require 4WD and/or chains. As all accommodation is in Wanaka, the best option is to take the Treble Cone Shuttle each day.