Often voted the best ski resort in Bulgaria in polls, Bansko represents a great value ski resort; firstly great for beginners, secondly families and thirdly groups looking for all-inclusive fun.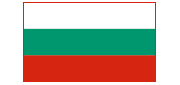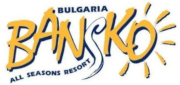 Bansko is a small town set at the foot of the scenic Pirin mountains. It was one of the first ski resorts in Eastern Europe to truly open its doors. Since then it has continued to invest significantly in ski infrastructure to allow it to compete with the best in Europe.
The mountains in Bansko are perfectly shaped for snow-sports with the kind of awe-inspiring terrain that befits its twinned resort of Verbier. The resort has a long season that usually runs from mid-December until mid-May. Admittedly, there is not usually that much natural snow-cover, as a consequence, there has been heavy investment in snow cannon.
What began in the 1980s as a one-lift ski resort in the Pirin Mountains has been transformed into the ski capital of Eastern Europe. Foreign investment has rushed here too, buying bargain-priced apartments for holidays and rental income.
Bansko is UNESCO-protected.
The old town of Bansko has a UNESCO-protected centre with cobbled streets and ancient architecture. In contrast, the new town is a lively place with loads of modern hotels, bars and restaurants.
The base station of the Bansko ski resort is actually about 12km away from town at Banderishka Polyana. A fast gondola makes the journey is about 12mins.
A wide-open nursery area and the ski road back to town make an ideal training ground for beginners. Progression to intermediate opens up cruising blues and challenging reds and the Alberto Tomba black run used for international competitions. Free riders can also find powder and guides to show them around.
Bansko offers ski packages that include your ski pass, ski school and ski hire at one all inclusive price. Many accommodation options can also include your ski pass and any other service or equipment you need.
Bansko is one of the Best Ski Resorts for…
Skiing in Bansko.
Getting There.
Bansko is in the South West part of Bulgaria, south of Sofia towards the border with Greece.

By Plane. Nearest Airports.
Most International flights arrive in Bulgaria at Sofia (SOF). However, Plovdiv (PDV) is used by many charter planes. You could also consider flying to Thessaloniki, Greece (SKG) or Istanbul, Turkey (IST).

By Train. Nearest Railway Stations.
Bansko has a narrow gauge railway operated by the Bulgarian Rail Network. Trains run to/from Septemvri, a 119km journey, however, it can take up to 5 hours. This journey is a very scenic railway, but not one to take if you are in a rush!
Septemvri has connections to the main Bulgarian Rail Network.

By Road. Driving, Bus and Transfers.
There is a regular coach service from all main cities in Bulgaria to Bansko. Car hire, taxis and shared transfers are also available from the airports.
Sofia airport (SOF) – 2 hours 30 minutes, 150km.
Plovdiv airport (PDV) – 2 hours 50 mins, 150km.
Thessaloniki, Greece (SKG) – 3 hours, 220km.
Istanbul, Turkey (IST) – 8 hours, 600km
Many of those opting for a ski holiday in Bansko will opt for a package deal. Without doubt, it would be a real challenge to beat the package deals on price and they will include your transfer to resort.