Shiga Kogen means Shiga Heights. It is a collection of ski resorts in the Joshinetsu National Park in the north-east of Nagano Prefecture. The resort is approximately 50km from Nagano and 250km from Tokyo.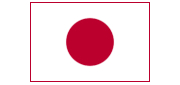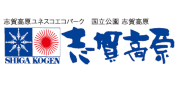 Shiga Kogen is set apart from its rivals by the extent of its terrain – in reality the ski resort is a snowy patchwork of no fewer than 18 small ski areas, divided into two major circuits, but all available on the same lift ticket.
If you add all the component parts together, there are some 1,500 acres of terrain and about 100km of groomed pistes.
Shiga Kogen is one of the best ski resorts for…
Skiing in Shiga Kogen.
Getting There.
Get yourself to Nagano capital of the Prefecture. From here there is a regular shuttle bus service to the 18 ski resorts of Shiga Kogen.

By Plane. Nearest Airports.
Tokyo Narita is the most convenient gateway airport for most travellers getting To Shiga Kogen. A domestic option is Matsumoto airport which is closer with JAL flights from Osaka Itami, Fukuoka and Sapporo New-Chitose airports.
Central Japan; Nagoya (NKM): 300km.
Tokyo; Haneda (HND): 300km.
Tokyo; Narita (NRT): 350km.
Osaka; Kansai (ITM): 480km.
Matsumoto (MMJ): 105km.
There is a direct bus transfer available to resort from the Narita.

By Train. Nearest Railway Stations.
Japan's famous bullet train can get you as close as Nagano (45km) from Tokyo. The bullet train takes about 1 hour 20 minutes. If you arrive in Nagano late in the day, onward travel may necessitate an overnight stop.
Train travel is a also good option for getting to Nagano from Kyoto, Nagoya, Osaka, or other parts of Japan.
For schedules, routes, train passes and fares check out the Hyperdia website. It is best to do your research and book in advance.
There is then a local line that can take you closer, to Yudanaka (20km), but it may be easier to get the shuttle bus from Nagano.

By Road. Bus, Driving and Transfers.
The bus is a good way to complete the last leg of your transfer to Shiga Kogen. Pop into the Nagano Information Centre at the train station. They have English speaking staff and can provide bus timetables to get to Shiga Kogen, maps of Shiga Kogen, and information regarding all the different resorts and the shuttle buses between them.
The bus stops at most of the Shiga Kogen villages and all three wings of the Prince Hotel at Yakebi. The bus fare needs to be paid in cash on the bus so make sure you are carrying Yen.
The journey is about 70 minutes from Nagano to Sun Valley and another 10-15 minutes to Ichinose and Yakebi. If you're staying at the south-eastern end of Shiga Kogen, there are only a couple of buses a day so you need to catch a bus to Hasuike, and then get the local shuttle to Kumanoyu or Yokoteyama.
The road up to Shiga Kogen is very windy and often snow covered. If you are driving, snow tyres are highly recommended, indeed you are likely to need chains. It'll take at least 30 minutes from Yamanouchi to drive up to your resort.
The Nagano Snow Shuttle Bus connects Tokyo Narita Airport directly to various Shiga Kogen villages. There is only one shuttle a day so check out times before you arrive.
Once in resort, shuttle buses operate along the mountainous valley road connecting the resorts. These are included in your lift pass and, if you can't ski between resorts, are the best way to get around.