Andermatt, one of the best ski resorts in Switzerland, is largely the domain of off-piste specialists prepared to hike in order to reach un-tracked snow and challenging couloirs.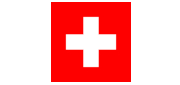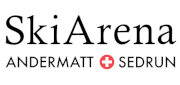 Like most great resorts, Andermatt has a 'magic' mountain that has made its skiing legendary; the Gemsstock at 2,963m. From the top there are various ways down, none of them are easy and some are sufficiently difficult to require a guide.
From December to April, winter has a firm grip on the region. Snow-covered slopes and forests make the Ursern Valley and the Surselva a seemingly mystical landscape. Hence, everything is geared towards winter sports: skiers, snowboarders, touring skiers, snow shoe-ers, free-riders and cross-country skiers find their way from the valley floor up to the high alpine peaks.
Although the overall vertical drop is just over 1,500m and the runs are long as well as steep, the most interesting part of the mountain is formed by the two vast bowls which dominate the front face of Gemsstock: almost 750m of classic off-piste terrain.
The nearby Winterhorn is where Snowboarders come into their own, as it rises to 2,660m. There are however more gentle slopes at the Nätschen/Gűtsch area with further skiing nearby at Realp.
This region has seen significant investment in infrastructure since 2015. Now the ski areas, on what were the Oberalp Pass, the Gemsstock, Nätschen-Gütsch and Sedrun-Oberalp Pass ski areas, have been combined to form the Ski Arena Andermatt-Sedrun.
The Schneehüenerstock-Express gondola is the most recent addition, it is breathtaking, as a result the Oberalp Pass is connected to the Schneehüenerstock. This means that the whole ski area is now well connected on piste, and Graubünden and Uri are linked; two differing cultural and linguistic regions in the heart of the Swiss Alps.
Andermatt is one of the Best Ski Resorts for…
Skiing in Andermatt.
Getting There.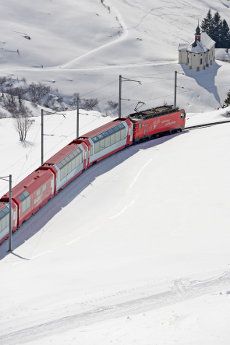 Andermatt is in the central Uri region of Switzerland hence making Andermatt-Sedrun an ideal starting point or base for a ski trip.

By Plane. Nearest Airports.
Berne: 180km.
Lucerne: 60km.
Zűrich: 125km.
Geneva: 334km.

By Train. Nearest Railway Stations.
Zurich to Gőschenen via Arth-Goldau. Disembark at the Railway station in Gőschenen and then take the Furka-Oberalp Bahn, a narrow-gauge cogwheel mountain railway, up the Schöllenen Gorge to Andermatt. The railway station in Gőschenen is 6km away.

By Road. Driving, Bus and Transfers.
You can reach Andermatt by car from Central Switzerland as Andermatt sits conveniently on the junction of the A2 and route 19.
Bern: 180km away.
Zűrich: 120km away.
Lucerne: 60km away.
There are regular and bookable minibus and taxi shuttle services from Zurich and Berne Airports as well as Gőschenen Train Station.