Aoraki Mount Cook National Park covers an area of nearly 7,000 hectares on the south island of new Zealand, much of which is gripped by sky-scraping peaks, glaciers and permanent snow fields.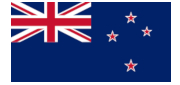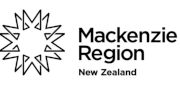 The Mount Cook region features some of the country's highest mountains and most dramatic glaciers.
Legend has it that the four sons of Rakinui, the Sky Father, capsized their canoe whilst on a voyage. A freezing wind turned them to stone; the canoe into the south island and Aoraki and his brothers the mountain peaks.
Aoraki Mount Cook is one of the Best Ski Resorts for…
Skiing in Mount Cook.
Getting There.
Get yourself to Twizel, a town at the southern end of Lake Pukaki in the Mackenzie District of the South Island.

By Plane. Nearest Airports.
International travellers should aim for Christchurch or Queenstown Airports.
Queenstown (ZQN): 265km.
Christchurch (CHC): 350km.
Coach services are available to Twizel, but not everyday, see below. Aoraki Mount Cook is a further 65km from Twizel, see below.

By Train. Nearest Railway Stations.
Trains in New Zealand are about the journey, not the destination. There are two routes on the south island which will leave you at either Christchurch or Greymouth for onward journey to Twizel and Aoraki Mount Cook.

By Road. Bus, Driving and Transfers.
The Intercity bus is a good way to complete the leg of your transfer to Twizel or Tekapo. Their network picks up from all major cities and lots of not so major ones. Book in advance for the best prices.
Once in Twizel there is still 65km to get you to Aoraki Mount Cook. Cook Connect offer a shuttle service from both Twizel and Tekapo a couple of times a day. The alternative is a taxi, only consider this if you have a fat wallet or you are on a very tight schedule.
A favourite alternative transport option in New Zealand is the campervan – serving as transport and accommodation in one. An internet search will bring up tonnes of options giving you choices on pick-up points, size, quality and therefore price! Don't forget, if you're going to Aoraki Mount Cook it'll be cold and snowy, make sure any campervan you rent is up to the conditions; insulation, heating and tyres.
All the major car rental companies also operate in New Zealand offering pick-up in most major locations.
Twizel is on highway 8 around 4 hours drive from Christchurch and 3 hours from Christchurch. Allow at least 45mins for the last leg to Aoraki Mount Cook.