The Best Ski Resorts in the USA are some of the best designed and managed ski areas you will find in the world.
The Rockies lure skiers and snowboarders from all over the world in their quest for some of the driest, lightest powder, particularly in Colorado. Vail, the USA's biggest ski mountain, is celebrated for its 'back bowls' where powder collects and is left undisturbed.
Aspen Colorado.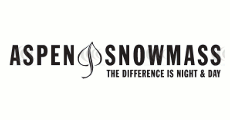 Aspen Ski Resort, situated in The White River National Forest, in Colorado's Rocky Mountains, is part of the Four Mountain Ski Resort Area, which inlcudes Buttermilk, Snowmass and Highland.

Best Ski Resorts for Apres Ski.