Mt Ruapehu, is located in the centre of New Zealand's north island within the Tongariro National Park, a UNESCO World Heritage Site.
Tukino is on the eastern slopes of the mountain, whilst it is a members club resort, it is also open to the public. There are two other ski resorts on the mountain; Turoa on Mt Ruapehu's western slopes and Whakapapa, New Zealand's largest ski resort, to the north.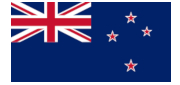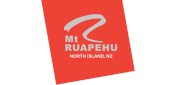 Tukino Ski Resort offers a sense of adventure and a lack of crowds, a combination that attracts skiers to this area of Mt Ruapehu. Tukino is a ski resort, operated and maintained by club members, this gives it a friendliness not found elsewhere.
Whilst the resort offers a family friendly atmosphere there are plenty of opportunities for the more experienced and adventurous to get away from the pistes and really explore the back-country.
Tukino on Mt Ruapehu offers the skier the chance to feel like a ski pioneer, before the days of heated chairlifts and hot chocolate with squirty cream. It offers the chance to enjoy the camaraderie, be amazed by the scenery and relax, away from the hustle and bustle found in most ski resorts.
Tukino, Mt Ruapehu is one of the Best Ski Resorts for…
Skiing in Tukino, Mt Ruapehu.
Getting There.
On the central plateau of New Zealand's north island, Mt Ruapehu is accessible from both Auckland and Wellington.

By Plane. Nearest Airports.
Taupo (TUO) is the nearest airport, a small domestic terminal with flights on most days during the season from:
Wellington (WLG): 308km.
Auckland (AKL): 225km.
Sounds Air operate the Wellington service and Air New Zealand the flights from Auckland. International travelers arriving in Wellington or Auckland might be better off hiring a vehicle and driving to Tukino, see below.

By Train. Nearest Railway Stations.
Kiwi Rail operate the Northern Explorer down the spine of the north island, passing through Auckland, Hamilton and Wellington. The closest station to Tukino, Mt Ruapehu is Ohakune, to the south of the mountain.
Unless the journey is part of your planned trip, international travelers might be better off hiring a vehicle at their arrival airport and driving to Tukino, see below.

By Road. Driving, Bus and Transfers.
The Tukino access road is off Highway 1 which runs the length of the north island. The access road is 40km south of Turangi and 22km north of Waiouru. To reach the ski resort you'll need a 4WD, the alternative is to park at the lower car park, 7km off Highway 1 along the access road, and transfer to the resort using the mountain shuttle service. The distance to the shuttle car park is around:
Hamilton: 240km away.
Wellington: 285km away.
Auckland: 370km away.
If you intend to drive all the way to Tukino in a 4WD you should check that the road is passable before setting off. It is advisable to book your shuttle service before you leave home.