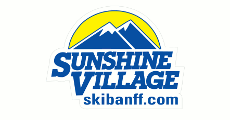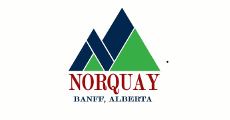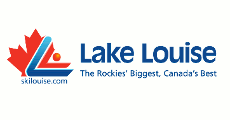 Big 3 – Lake Louise, Banff, Sunshine.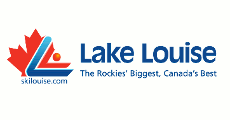 The Big 3 Ski Area is situated in the majestic Banff National Park and is surrounded by a panorama of breath taking peaks. It includes: Lake Louise Mountain Resort, Banff Mount Norquay & Sunshine Village.
Three Ski Resorts:
Lake Louise: Canada's largest single ski area, with four mountain faces, 4200 skiable acres, 139 named trails and the newly installed 6-person Grizzly Express Gondola.
Norquay: Offers a variety of terrain and is 10 mins from Banff.
Sunshine Village: Is not a village but the name of the third ski area, 16km from Banff and 24 km from Lake Louise. Its sking rivals that of Lake Louise, but the only place to stay is in a hotel at the mid-mountain base, reached by gondola.
Sunshine village has three separate mountains. Mount Standish with a mixture of terrain for all standards. look Out Mountain suits strong intermediates and more advanced skiers, while Goat's Eye Mountain is for the hardcore.
Ski buses to Sunshine Village and Mount Norquay are included in the 'Tri Area Pass'.
Three Towns:
Banff, Lake Louise, Canmore: Lodging is available in all three towns.
Banff Ski Resort.
Banff is a bustling, friendly little town set in the Banff National Park. Downtown Banff offers traditional Canadian hospitality with an variety of bars and restaurants.
Lake Louise Ski Resort Review.
So small that 'village' is an exaggeration, just a handful of hotels and a few shops form the small village of Lake Louise. Lake Louise has its own substantial ski area situated a five minute bus ride away from the 'village' and hotels.
Lake Louise.
This is a resort of quite extraordinary natural beauty half an hour from the small town of Banff in the Alberta National Park. It is dominated by the grandiose edifice of Château Lake Louise, the hotel built in 1890 on the edge of the lake with a backdrop of soaring peaks and tumbling glaciers. The village is so small it barely qualifies as such. The ski area, three miles away by free shuttle bus, has sufficient variety to suit all standards. The most challenging runs are to be found here and on Goat's Eye Mountain at Sunshine Village. Mount Norquay, the closest ski area to Banff, is best suited to beginners and lower intermediates. Most visitors to the region stay in Banff and commute to the different ski areas. Lake Louise makes a quieter and much more scenic base from which to do the same.
For anyone wanting to sample five-star living at three-star prices, and skiers of all standards.
Not for night owls, or families in midwinter when temperatures fall to as low as -40C.
Nightlife Après-ski is Canadian Club on-the-rocks in front of a roaring fire. Banff has a considerably larger choice of bars.
Where to stay.
Apart from the Château, there is a choice of less cavernous and more homely hostelries, including the five-star Post Hotel and three-star Deer Lodge.
Best tour operator.
Ski the American Dream. Others: Elegant Resorts, Airtours, First Choice, Thomson, Inghams, Crystal, Neilson, Ski Safari.
Best Buy Post Hotel is my favourite in this part of Canada, an extremely comfortable and informal hotel with an atmosphere of understated European elegance. Ski the American Dream: £765.
Château Lake Louise is enormous – 497 bedrooms. Although it functions efficiently and is more of a separate resort than a hotel, one regular criticism is that its size makes a stay here impersonal. Thomson: £605.
The Big 3 in Brief.
Getting There:
Calgary: 185km (115 miles);
Daily rail and bus services from Banff and Calgary.
Free and frequent shuttle services to ski areas offered by some hotels in Lake Louise.
---
Altitude:
1,636 – 2,730m (5,350 – 8,954ft).
---
Skiable Terrain:
Tri Area: 7,700 acres.
Lake Louise: 4,200 acres.
Norquay: 190 acres.
---
No of Lifts:
26 in the 'Ski Big 3' region.
Lake louise: 9.
Norquay: 5.
Sunshine: 12.
---
Types of Pistes: 248 total.
Lake Louise: 139 + back bowls – 25% beginner, 45% intermediate, 30% advanced.
Norquay: 28 – 20% beginner, 36% intermediate, 28% advanced, 16% expert.
Sunshine Village: 107 – 22% beginner, 55% intermediate, 25% advanced.
---
Main Advantages:
Tree skiing; stunning scenery; easy runs from top of the mountain.
---
Drawbacks:
Lift queues during peak holidays.
---