From the wilds of Alaska to the the bottom tip of Argentina. There is skiing to be had the full length of the continent of the Americas.
An Overview of the Americas.
Stretching from Canada in the north to New Mexico, the Rocky Mountains pass through New Mexico, Colorado, Utah, Wyoming, Idaho, Montana British Columbia and Alberta. Consequently, this is the home of most of the top ski resorts in the Americas.
USA.
The Rockies lures skiers and snowboarders from all over the world in their quest for some of the driest, lightest powder, particularly in Colorado. Vail, the USA's biggest single ski mountain, is celebrated for its 'back bowls' where powder collects and is left undisturbed.
Despite New York having the most ski resorts of any US state, the skiing capitals of North America would probably be in the Rocky states of Colorado and Utah, and California, in the Sierra Nevada.
The Sierra Nevada forms the border between Nevada and California, with most of the good skiing being on the California side.
As a result of the Eastern continental divide you'll now discover the Appalachian Mountains. They include ski areas in the states of Kentucky, Tennessee, Virginia, Maryland, West Virginia and North Carolina.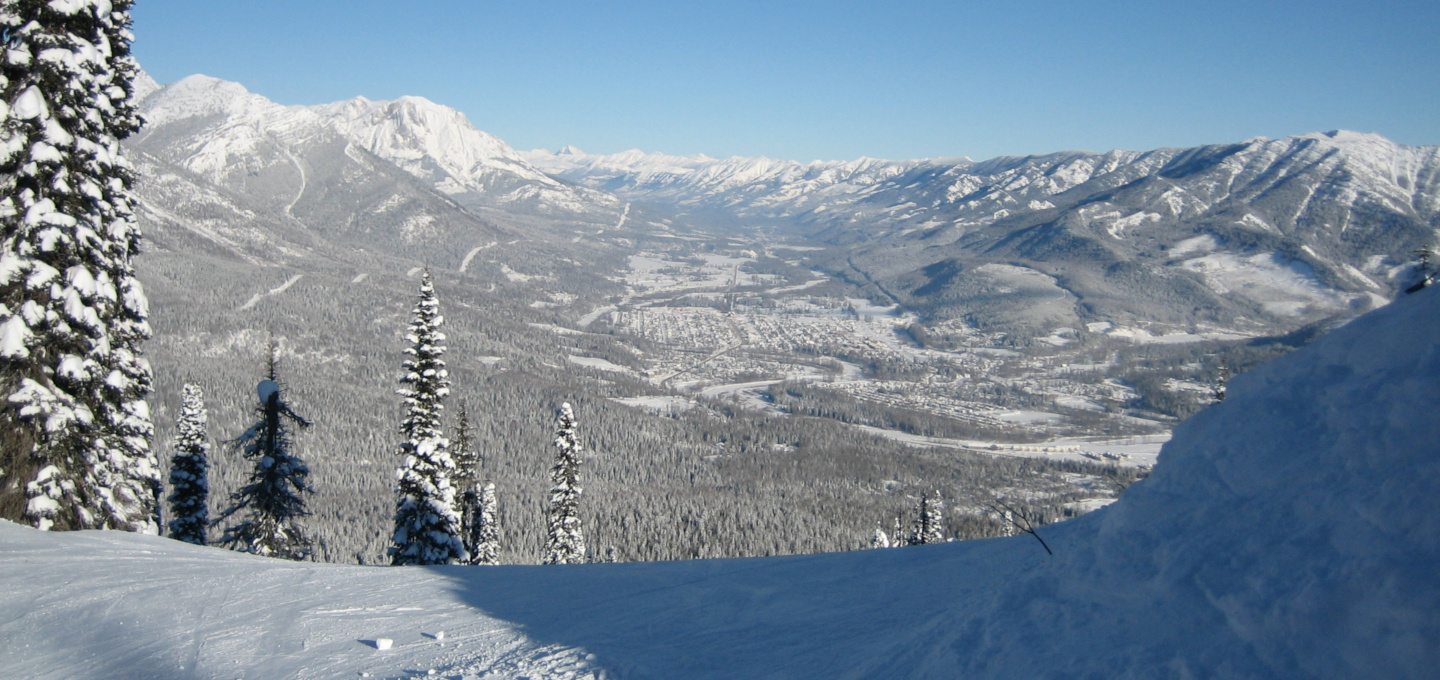 Canada.
In Canada, virtually all the skiing is in the Canadian Rockies which come out of the USA in Idoho/Montana and head through British Columbia/Alberta. For this reason, Canada's best ski resorts can be found here too.
South America.
In South America the Andes Mountains dominate and is home to the best skiing. Patagonia, the border of Chile and Argentina that runs through the Andes.
South American ski resorts tend to be less commercial. Friendly locals make up for this likewise, the awe-inspiring nature of the Andes Mountains. Hence, skiing in South America is almost a spiritual experience.
Winter Sports in the Americas.
European ski resorts may seem bigger than ski resorts in the Americas when measured by length of groomed piste. But ski resorts in the Americas are very different, they tend to have ski terrain, rather than pistes. A 'relatively' small number of pistes are well organised and perfectly groomed. However, this masks the true extend of many ski resorts in the Americas. Patrolled ski terrain allows for safe back-country skiing in awesome deep powder with no one else around.