Ski the Best Ski Resorts in Europe with Epic Season Pass.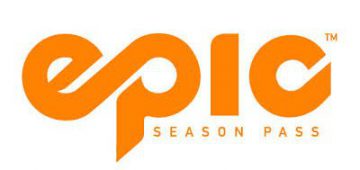 It may seem bizarre, but you can ski many of the biggest, most expensive and best ski resorts in Europe for less if you buy a season ski pass for America!
Now, coming up to its 10th Ski Season, the Epic Ski Pass offers skiing at 15 world class ski resorts:
For the whole 2018/19 ski season the Epic Pass is just $899; should be enough to keep most powder hounds happy.
However in a great piece of negotiation the Epic Ski Pass is also valid for skiing at a number of ski resorts in France, Italy, Switzerland and Austria.
This includes at;
Work it out – If you are planning ski trips to each of the ski resorts of Verbier, St. Anton and Courchevel, it could cost you around $1,081 in ski passes. So, even if you have no intention of traveling to America to ski this coming season, you could save yourself over $182 by buying an Epic Ski Pass!
…and who knows, with the money you save you might just be tempted to take a little trip to ski in America anyway!
Notes: The Epic Season Pass is available for 2018/19 at an early bird price until 15th April.
For 2017/18 prices were: Verbier – Adult five day ski pass is €356. St Anton – Adult five day ski pass is €238. The Three Valleys – Adult five day ski pass is €285. Total cost of three five day ski passes is €879. At a euro/dollar exchange rate of 1.23 this equals around $1,081.

If you don't want to miss any of my blog posts on the latest ski offers, news and information, make sure you sign up for Ski Alerts. We will not share your data with others and will only send you about 2 emails a month.