Apres Ski Tour – Where's that Man?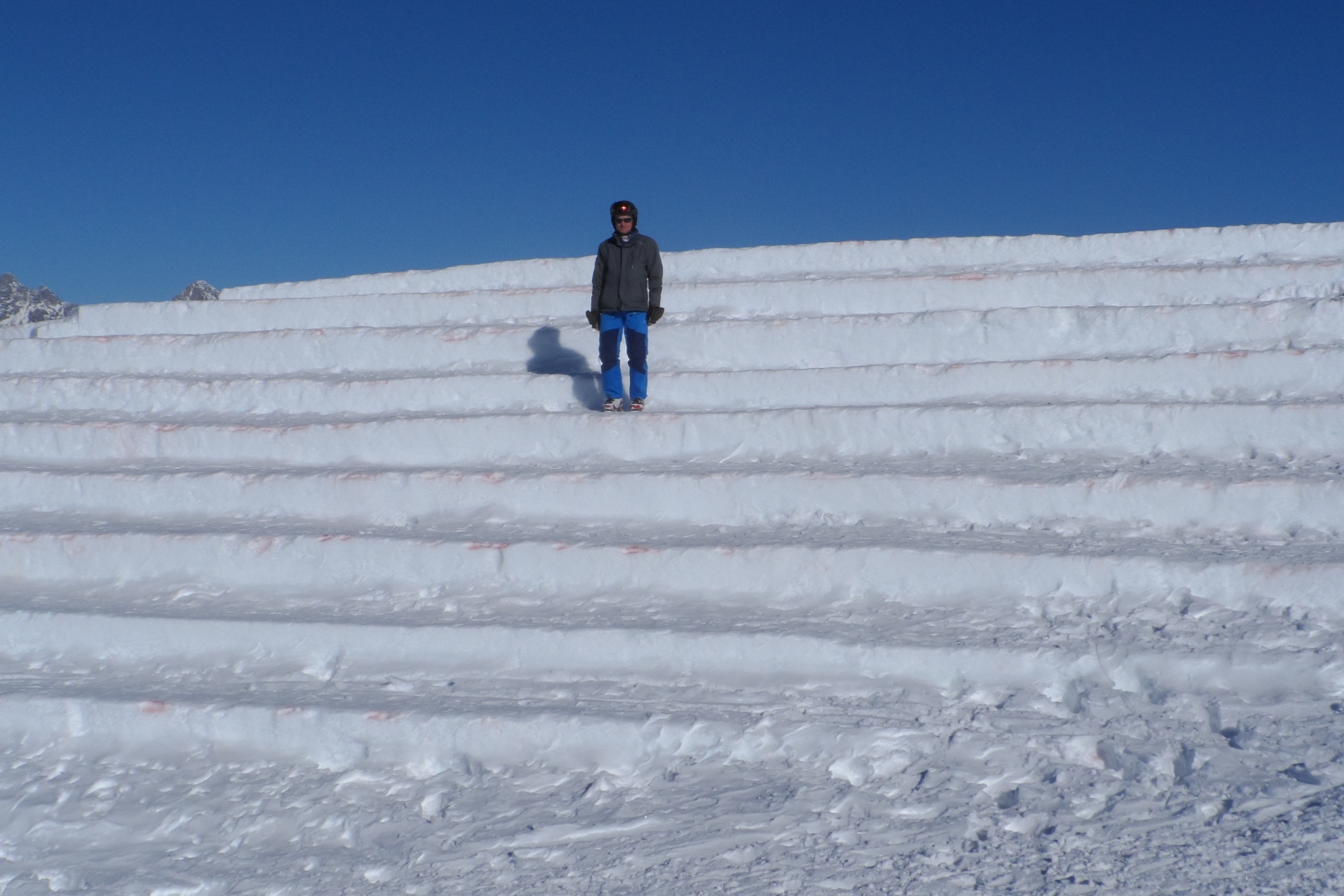 That Man in the Very Back Row.
pop quiz: the lyric above is from what song and artist? clue: perhaps Debbie wants Harry.
A few years back, when the Freeride World Ski Tour came to Fieberbrunn I was there, but no one seemed to be able to spot me!
Once the apres ski was done and the tour had left town, the ice stadium was still there and it was a lot easier to spot a face in the 'crowd'. The skies were still perfect blue, but there were a lot fewer helicopters and a lot less beer flowing. Can you spot Andrew?
This year the tour has started and is heading to:
pop trivia: "That man in the very back row" is taken from 'I want that man', Blondie's 1989 hit off the Def, Dumb and Blonde album.

For the latest reviews and information from Fieberbrunn read our blog entries.
For information about skiing in with the Alpin Card visit this page.

If you don't want to miss any of my blog posts on the latest ski offers, news and information, make sure you follow me on Twitter or Facebook. I'd also welcome any ideas for future posts. Please send me any ski news and updates that you know about. Thank you.