[siteorigin_widget class="Advanced_Ads_Widget"][/siteorigin_widget]
Chalet Cote Cour La Tania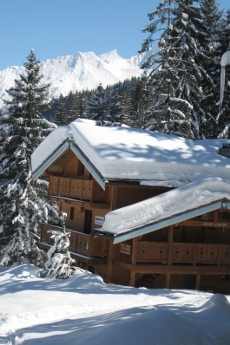 La Tania Ski Chalet
[siteorigin_widget class="Advanced_Ads_Widget"][/siteorigin_widget]
The Best Bars & Restaurants For Apres Ski La Tania
Apres Ski La Tania
Pub Le Ski Lodge:
Rowdy, beer and burgers pub atmosphere, in the centre of La Tania.
Tel: 0479 08 81 49. Web: http://www.publeskilodge.com/
La Taiga:
Cocktail Bar downstairs, restuarant upstairs.
Tel: 0479 08 80 33. Web: www.easytaiga.com
Hotel Telemark:
Small hotel, with excellent bistro, bar, live music and Sky Sports.
Hotel Montana:
Hotel with restaurant and piano bar.
Chrome Bar
Le Farcon:
Up market Michelin Star French restuarant.
Les Marmottons.
Les Marmottons has a cozy atmosphere with varied Savoyarde fare and pizza.
La Ferme
Savoyarde specialities.
Snow Food
Sandwiches and pizza to eat on the terrace or takeaway.
Le Bouc Blanc
Le Bouc Blanc is exceptional value. It sits at the top of the La Tania bubble with a gigantic sun terrace seating up to 400 people. Excellent service and food. Tel: 04 79 08 80 26.
Le Roc Tania
Open non stop 09.00-17.00. Le Roc Tania has a fantastic location right at the top of Col de la Loze. If you want lunch on the Saulire side of the mountain with a fabulous view, then this is the place.Tel: 04 09 08 32 34.