New Ski Lifts and Ski Resort Consolidation.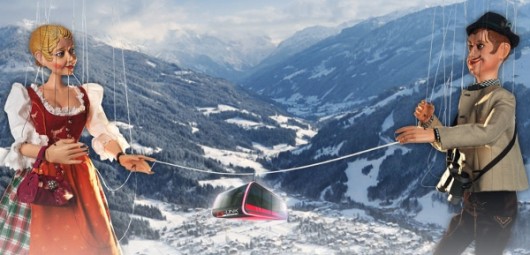 Lift Me Up, Lift Me Up, Oh La La La La.
pop quiz; the lyric above is from what song and artist? clue: these 'dicks' create a soundtrack for speed.
Building new ski lifts is what nearly every ski instructor, piste basher driver, lift operator and member of mountain restaurant staff in the northern hemisphere have been doing since April last year. Their 'summer job' is usually in construction.
Besides new chalets, renovation projects and highways a very significant number have been working on improvements to ski lift infrastructure. Whilst the sun has shone there has been the upgrading of ski lifts. Secondly, the installing of new ski gondolas. Thirdly, the creation of brand new pistes. And finally many other extensions to ski resort areas. All over the winter mountain regions of the northern hemisphere, cranes, diggers and great big pieces of steel have been used to improve our fun come the next ski season.
'Ski Resort Info' has compiled a list of all the ski infrastructure projects they know about in Europe. From Finland to Italy they have uncovered 135 new ski lifts in 117 different resorts that will be opening any time now.
In North America they go even further; a number of the big resort operators have been busy with their financial advisers and have bought up a few extra ski resorts. Hopefully allowing us skiers to ski in more resorts with one ski pass in the future. It is now too late to buy a multi-resort season pass, but you can still check out who owns what these days.
It looks to me like most of the ski resorts in the world are pretty confident of a future with cold winters and plenty of snow; perhaps they are all climate change deniers!
pop trivia: "Lift me up, lift me up, Oh la la la la" is a line for the 'Moby' track 'Lift Me Up' from the 2005 album 'Hotel. The track was used by several organisations around the world as a signature tune for motor sports.

If you don't want to miss any of my blog posts on the latest ski offers, news and information, make sure you follow me on Twitter or Facebook. I'd also welcome any ideas for future posts. Please send me any ski news and updates that you know about. Thank you.