Where's that Girl under the Blue Skies of Fieberbrunn?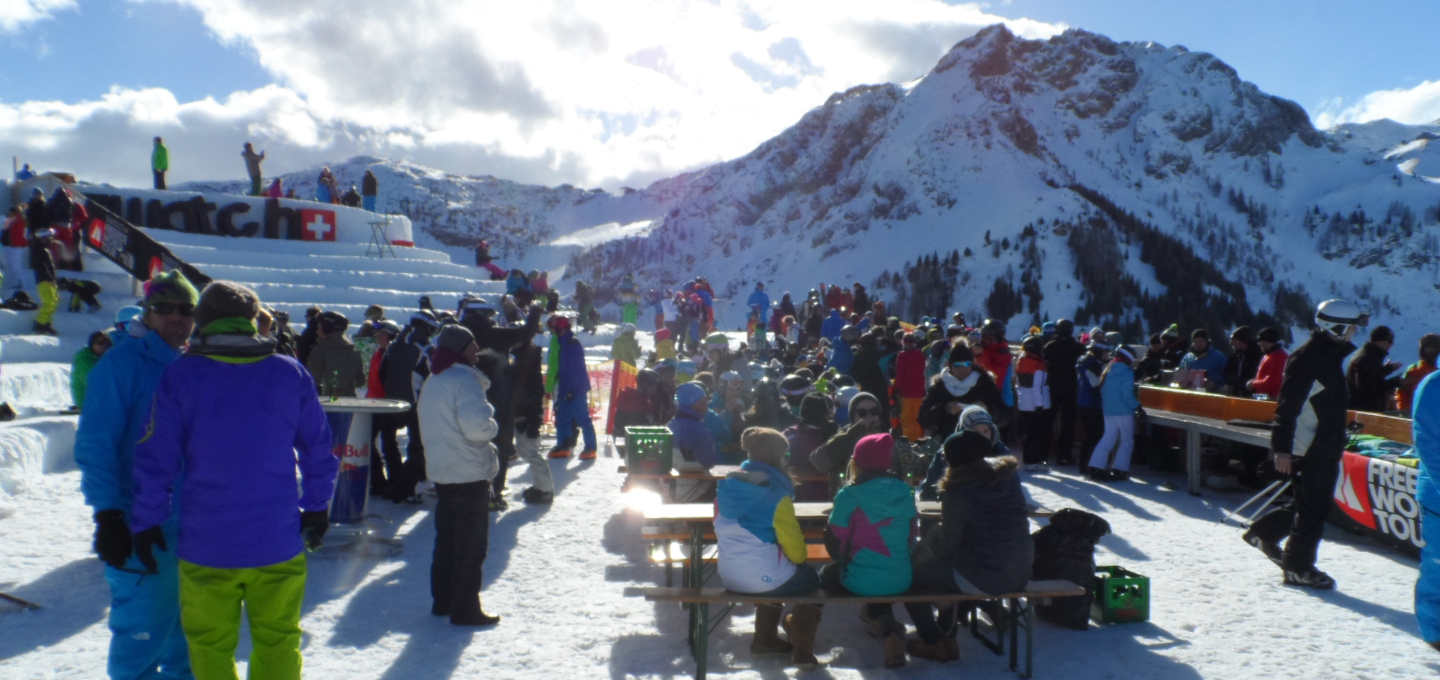 Who's That Girl?
pop quiz: the lyric above is from what song and artist? clue: Annie keeps the rhythm going.
The Freeride World Tour usually comes to Fieberbrunn and, when in town, I was there, but where?!
SkiChaletGirl is in the crowds in Fieberbrunn, but where?
The sun came out the skiing was awesome, I've never seen the top of the mountain so busy.
Just five location from across the globe are chosen for the Freeride World Tour and Fieberbrunn is one of them. That must make it one of the best freeride ski resorts in the World – surely!
pop trivia: "Who's that girl?" is, of course, one of the iconic tracks from the Eurythmics, from 1983.

For the latest reviews and information from Fieberbrunn read our blog entries.
For information about skiing in with the Alpin Card visit this page.

If you don't want to miss any of my blog posts on the latest ski offers, news and information, make sure you follow me on Twitter or Facebook. I'd also welcome any ideas for future posts. Please send me any ski news and updates that you know about. Thank you.