Piste Map | Kiroro Snow World Trail Map in Japan.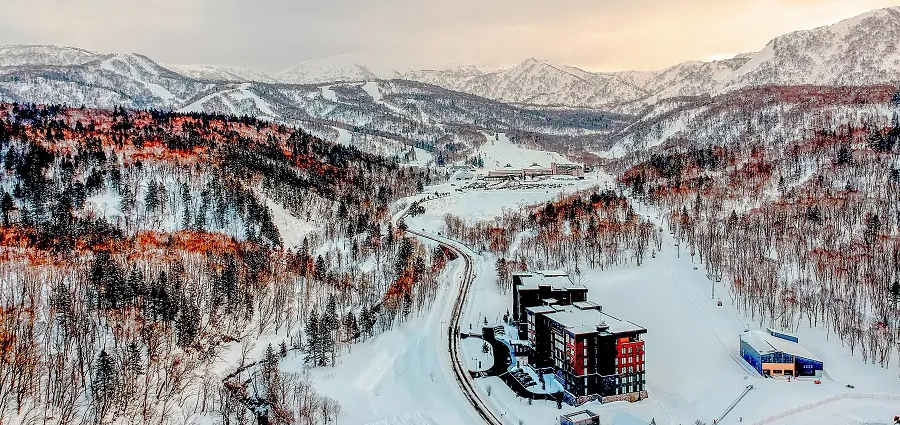 Not Big Enough for Both of Us.
pop quiz: the lyric above is from what song and artist? clue: rub brothers together to get fire, well nearly.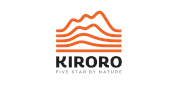 About an hour from Sapporo on Japan's north island is the little ski resort of Kiroro. In total the ski resort of Kiroro has;
21 ski pistes.
32 km of groomed pistes.
7 green pistes, 6 red pistes, 8 black pistes.
9 ski lifts.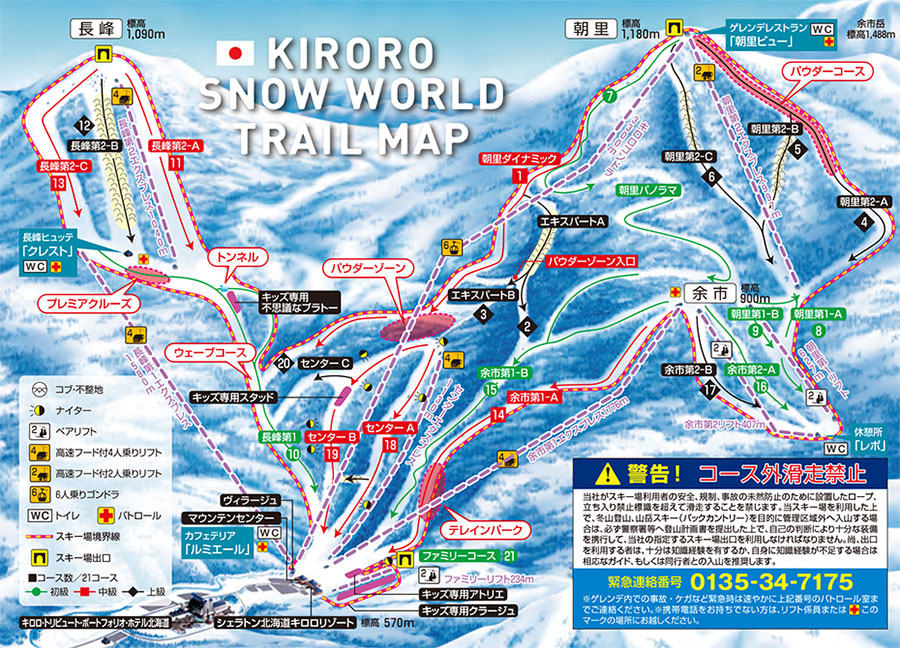 You may not think making a trip to Japan just to ski in Kiroro is worth it. But if you're heading to Japan to ski the best ski resorts in Japan: The immense powder fields of Shiga Kogen or Hakuba Happo-One; then a side trip to Kiroro might make the itinerary.
Japan in the home of deep, deep powder snow that is too dry to make a snow ball, but perfect for skiing and boarding. Japan is also the home of snow monkeys and many other sights and activities to keep the whole family entertained; whether they are skiers or not.
pop triva: The third, and most commercially successful, album from 'Sparks' called 'Kimono My House' was released in 1974, it had 'This Town Ain't Big Enough for the Both of Us' as it's leading single.

If you don't want to miss any of my blog posts on the latest ski offers, news and information, make sure you follow me on Twitter or Facebook. I'd also welcome any ideas for future posts. Please send me any ski news and updates that you know about. Thank you.