Klaus Obermeyer: Survivor. Immigrant. Inventor. Skier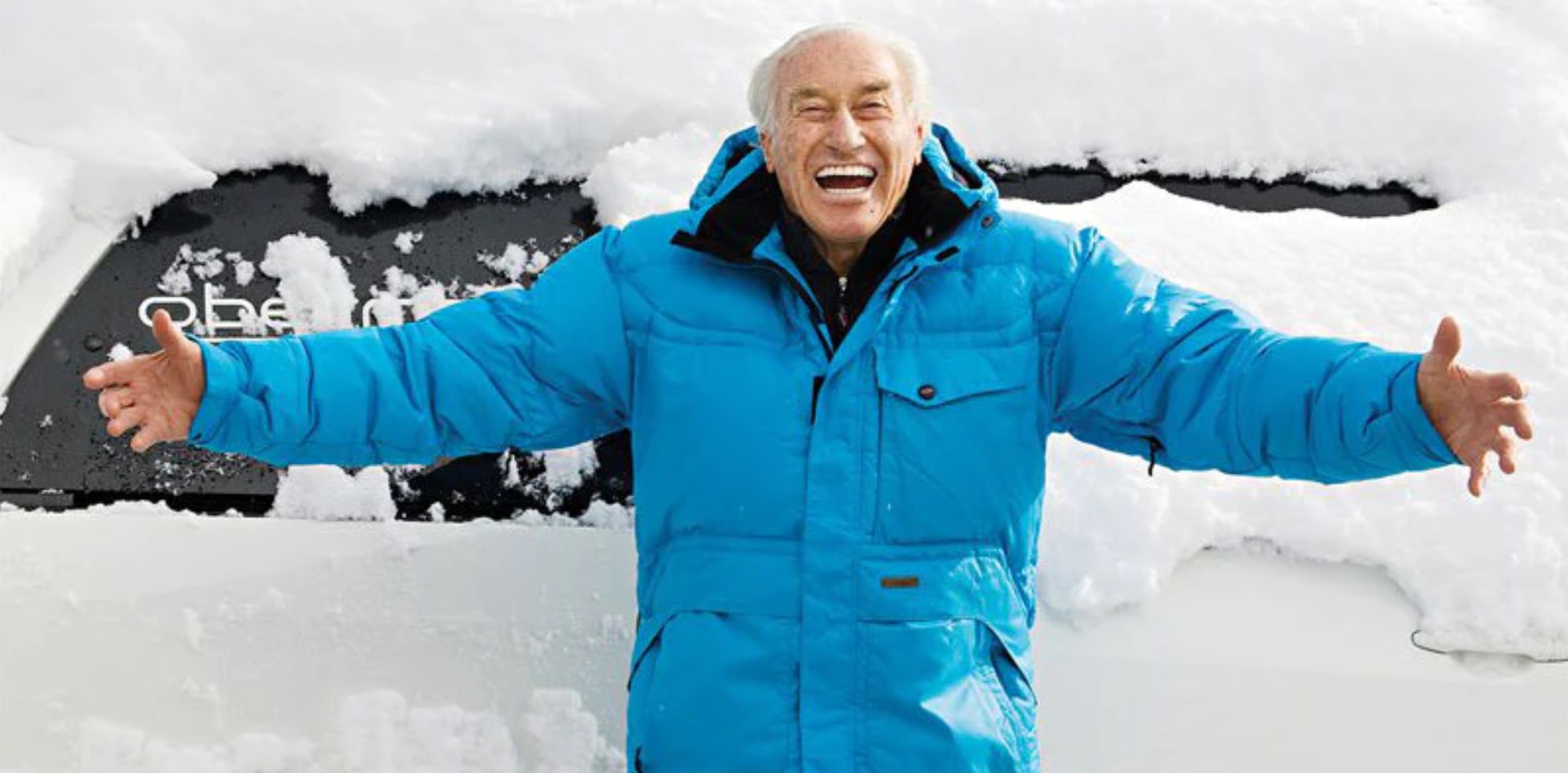 One of the first blog posts I ever did was about Klaus Obermeyer. At the time he was 95 years old and was still skiing every day. In the intervening years, my thoughts often led me to wonder whether he was still going strong.
This wondering led me to discover George Jedenhoff. Aged 101 he skis with his retired son in Alta and Snowbird in Utah. Besides doing a 45 minutes exercise programme every morning, George says the secret to his longevity is optimism. "Don't let your problems get you down" George says. "Stay positive."
I also wonder no more about Klaus. I've just read that at the beginning of December 2022, Klaus celebrated his 103rd birthday and his 100th year of skiing. Of course he had a bit of a party in his home town of Aspen Snowmass that was reported in the Aspen Daily News.
Taking to the pistes of Aspen on bluebird days to enjoy the snow and the sun, it seems Klaus has got a lot of things right in his life.
The rest of us can only admire a man who has done so much for the sport we love. And hope that we retain his zest for life and that his mantra is true for all of us; "The longer you ski," says Klaus Obermeyer, "the longer you live."

If you don't want to miss any of my blog posts on the latest ski offers, news and information, make sure you follow me on Twitter or Facebook. I'd also welcome any ideas for future posts. Please send me any ski news and updates that you know about. Thank you.