Piste Skiing in Andermatt.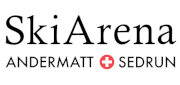 Skiing in Andermatt-Sedrun means skiing in the Ski Arena, the largest ski area in Central Switzerland with over 120km of pistes, 22 ski lifts.
The resort extends to the almost 3,000m high Gemsstock as well as the Schneehüenerstock (2,600m) and the Oberalp Pass to the Graubünden Sedrun and Disentis.
From Andermatt, the Gütsch-Express takes you high up the mountain. From the Oberalp Pass, the Schneehüenerstock Express takes you to the fantastic alpine mountains of the cantons of Uri and Graubünden.
RESORT OVERVIEW:
Piste Information for Ski Arena.
Andermatt Resort Altitude: 1,450m.
Highest Ski Lift: 2,960m
Kms of piste: 120km, 60% covered by snow cannon.
Marked Pistes: 32, green/blue 9, red 17, black/ski routes 12.
No of Ski Lifts: 27, 6 gondolas/cable cars, 15 chair-lifts, 6 drag-lifts/conveyors.
Mountain Restaurants: 8.
Snow Parks: Yes, one. There is also night skiing.
Longest Ski Run: 5km.
Ski Pass Options for Skiing Andermatt.
Andermatt and Sedrun together form the Ski Arena. Discounts are available if you buy a ski pass in advance online.
As with most ski resorts a pass can be purchased for half a day up to 15days, as well as for the whole season. Again as with most ski resorts, there are discounts for juniors, students and seniors too.
Ski Resorts near Andermatt.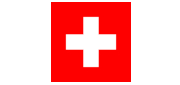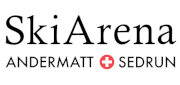 Near is obviously a relative term. If you are in Andermatt, you are in Switzerland, home to many of the best ski resorts in the Alps. Closer by, if you are in the area, you can also check out: