Piste Skiing in Val Gardena.
Surrounded by peaks that UNESCO list among the most beautiful in the World, skiing in Val Gardena is quite an experience. Fabulous slopes, amazing rock formations on Sassolungo, Odle, Cir and Scillar, with views to take your breath away.
Skiing in Ortisei is mostly on the Alpe di Siusi plateau above the village. Your first gondola ride of the day taking you up to 2,000m to access a plethora of mostly red and blue runs.
The easiest way to access Saint Cristina and Selva from Ortisei, and vice versa, is a short bus ride along the valley.
Above Saint Cristina and Selva, the main ski runs are in the ski area between the Sassolungo and Sella Gruppe peaks, both towering above 3,000m. The colour of the piste map is mostly red, but you can find plenty that are bluer and blacker if you look.
The neighbouring ski resorts of Val di Fassa, Alta Badia and Arabba, all part of the Dolomite Superski and on the Sellaronda routes, can be accessed here.
Separate to all this skiing in Val Gardena, accessed from Ortisei or Saint Cristina, are the slopes of Seceda. During your trip don't miss out on a ski day on these long pistes.
RESORT OVERVIEW:
Piste Information for Val Gardena to Alpe di Siusi.
Ski Resort Altitude: 1,563m Selva, 1,428m St Cristina, 1,236m Ortisei.
Bottom Ski Area: 1,236m at Ortisei.
Highest Ski Lift: 2,518m at Seceda.
Average Seasonal Snowfall: 2.4m.
Kms of piste: 176km, mostly covered by snow cannon.
Marked Pistes: 177, 62 green/blue, 102 red, 13 black/ski routes .
No of Ski Lifts: 84, 2 cog/rail, 12 gondola/cable car, 41 chair-lifts, 29 drag-lifts/conveyors.
Mountain Restaurants: 60.
Snow Parks: Yes. No night skiing.
Longest Ski Run: la Longia from Mount Seceda to Ortisei, 10km long/ 1,273m elevation.
Ski Season: early December to mid-April.
Main Advantages: Stunning scenery. Good food. Comprehensive snow-making and grooming. New lifts.
Drawbacks: Long transfer from airports. Limited for advanced skiers.
Ski Pass Options for Dolomites Val Gardena.
A ski pass is available for access to Val Gardena up to Alpe di Siusi. This reaches as far as Passo Sella, Passo Gardena and on to Alpe di Siusi. A pass is available from half a day to up to 21 days or the season. There is a low and high season price as well as price breaks for children and seniors.
For those wishing to explore the Sellaronda and further afield, the Dolomiti Superski pass opens up 1,200km of pistes across 12 ski areas. The Dolomiti Superski pass has similar options to the Val Gardena pass but has extra options for a family ski pass and occasional or non-consecutive days within the season.
There is also the option to buy a ticket valid for one of the 12 ski areas of the Dolomiti ski region for a set number of days, and boost it to a Superski pass for just a few of them.
Discounts are also offered for ski passes purchased online and in advance.
Ski Resorts near Dolomites Val Gardena.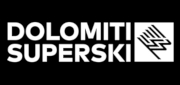 The 12 ski areas that are covered by the Dolomiti Superski pass are all fairly easily accessible from Val Gardena.
When it comes to skiing, Cortina d'Ampezzo is hard to beat. It is no wonder that many elite skiers visit every year.
Italy's most northerly province up in the high peaks of the Alps. The majestic Dolomites and the 2,275m peak of Kronplatz towers above Plan de Corones.
Often known as the beating heart of the Dolomites, Alta Badia has a unique charm augmented by Ladin, the local language.
The soul that is Val di Fassa mixed with the heart that is Carezza.
The unforgettable village of Arabba nestled under the Marmolada glacier.
The quieter side of the Dolomites set among the natural wonders of the three peaks at 3 Zinnen Dolomiti.
Obereggen in the Val di Fiemme valley is known for its traditions and wonderful hospitality. A breathtaking valley surrounded by nature reserve and mountains.
With its eco-credentials the ski resort of San Martino di Castrozza – Rolle Pass is a magnet for snowboarders and freestyle skiers.
Gitschberg Jochtal ski resort near the town of Brixen is a firm favourite for family ski breaks as there is so much to do.
The sun always shines on Alpe Lusia and in San Pellegrino and on its wide variety of ski and snowboard options.
Civetta is perfect for novice skiers finding their feet and maybe venturing into the snow parks.
If that's not enough, you could explore the other ski resorts that make it to the list of the best in Italy and Austria.