Stunning Scenery, Super Skiing: A Ski Trip to Canada.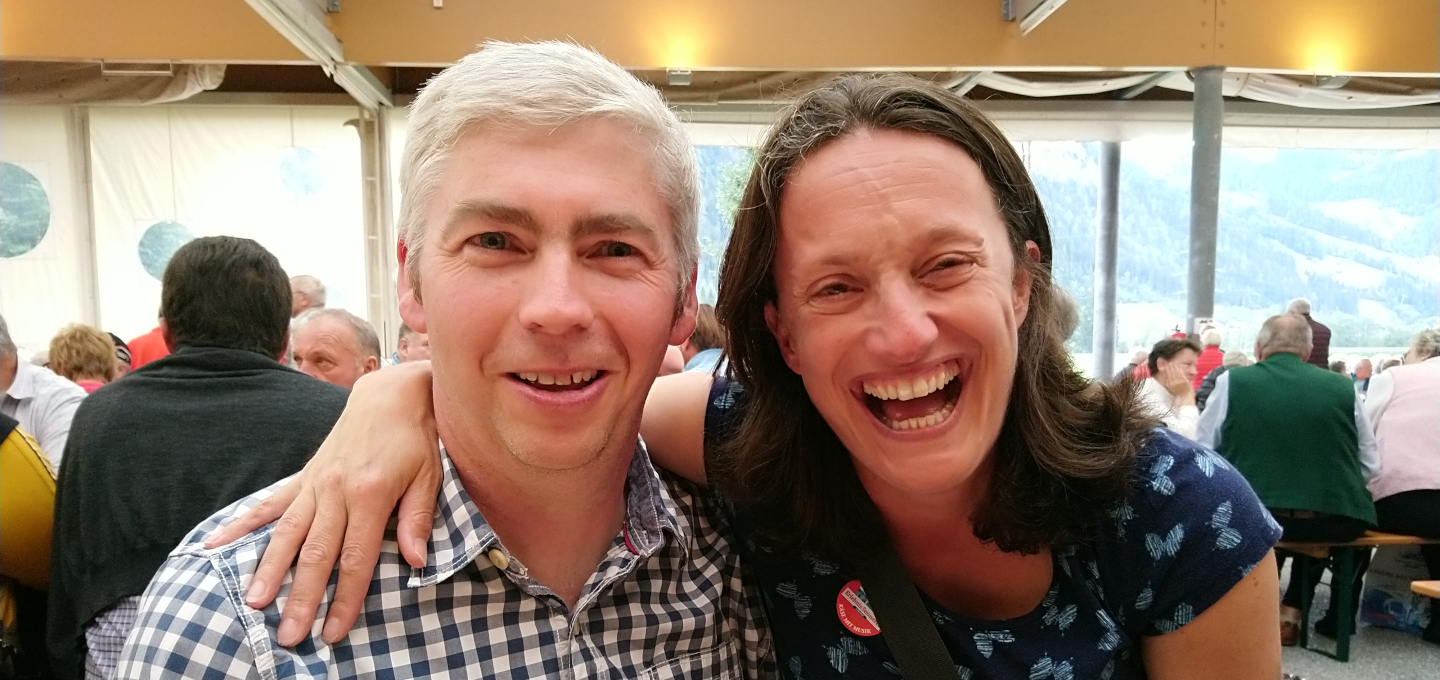 So whilst the rest of us were sat around the Christmas tree. Perhaps stuffing ourselves with chocolates and brussel sprouts. Four of my mates decide to pack their warm clothing and head off on a ski trip to Canada.
Leaving the UK on Christmas Eve they got a direct flight from Gatwick to Calgary with lo-cost airline Westjet. On (a bit late) arrival at Budget car rental they were introduced to their mode of transport for the trip; a Toyota Sequoia; big enough for four adults and all their ski gear. It was a bit of a guzzler of fuel though.
Ski Trip Day One – Norquay.
Being introduced to hot, spiced apple cider as the temperature dropped to -20oC was the highlight of the day. There were lots of Santas and Elves around. If you dressed up you got a free lift pass. So, as the sun shone our intrepid ski team got their ski-legs back.
Ski Trip to Canada Day Two – Nakiska.
The sun shone again and it was a good day on the slopes; the skiing was somewhat limited; but then the ski-team was still in warm up mode.
Not living up to its name; it was -5oC, windy, cloudy and even the odd flutter of snow. Making ski tracks between the trees meant our ski-team lost the wind and cloud and had a lovely two days.
Top tip: get up early if you want to get into the car park.
No Ski Day – Johnston Canyon and Lake Louise.
You can't travel as far as Canada and ski everyday (OK, we could!). But this was an opportunity to see a few of the other sights.
A trip to Johnston Canyon to see ice climbers scaling the frozen waterfalls. Then onto Lake Louise to check out ice sculptures, the ice rink on frozen lake and the ice bar (no comment!). All this made for a good day on what would have been a bad ski-day (low cloud, snowing, cold).
The highlight of the day was the cake in the Cafe; really nice. It was a good ski day too!
Top tip: don't ski all the way back to the gondola station. The ski resort is very busy and you could be waiting for over an hour to get back up the mountain.
Ski Trip Day Six – Nakiska.
Compensation for it being -12oC was that it was a lovely sunny day and more ski runs were open than on the ski-teams previous visit.
No Ski Day – Calgary.
Yes another no-ski day! Whilst our no-ski team spent most of the day eating brunch in the Blue Star Diner; well worth the wait for a table, 10cm of fresh snow was falling outside.
It was cold, very, very cold; started out at -32oC and warmed up to a positively balmy -25oC.
Ski Trip to Canada Day Eight – Sunshine Village.
Without the sun, the morning temperature was -31oC and the gondola opening was delayed, it being too cold! As the sun rose and sunrise warmed the resort, the lifts were able to open.
Ski Trip Day Nine – Lake Louise.
Down at the bottom it was -32oC, but interestingly there was a weather inversion. Hence it was warmer the higher up the ski-team went. The blue skies of the morning did give way to clouds in the afternoon though.
Ski Trip Day Ten – Sunshine Village.
A final day of skiing for our intrepid ski-team. Not put off by the -12oC nor the overcast conditions, they were determined to have a good last day. Their good mood lifted the weather as it too brightened up during the day.
No Ski Day – Calgary.
With the car all packed up the no-ski team took the opportunity to cram one last trip into their stay. They paid a visit to the Calgary Olympic Park before flying back to the UK via Toronto.

Thanks to Clare Peckitt, Ian Peckitt, Sam Drake and Paul Wilman for their notes.
If you don't want to miss any of my blog posts on the latest ski offers, news and information, make sure you sign up for Ski Alerts. We will not share your data with others and will only send you about two emails a month.