Yllas Ski Resort Review.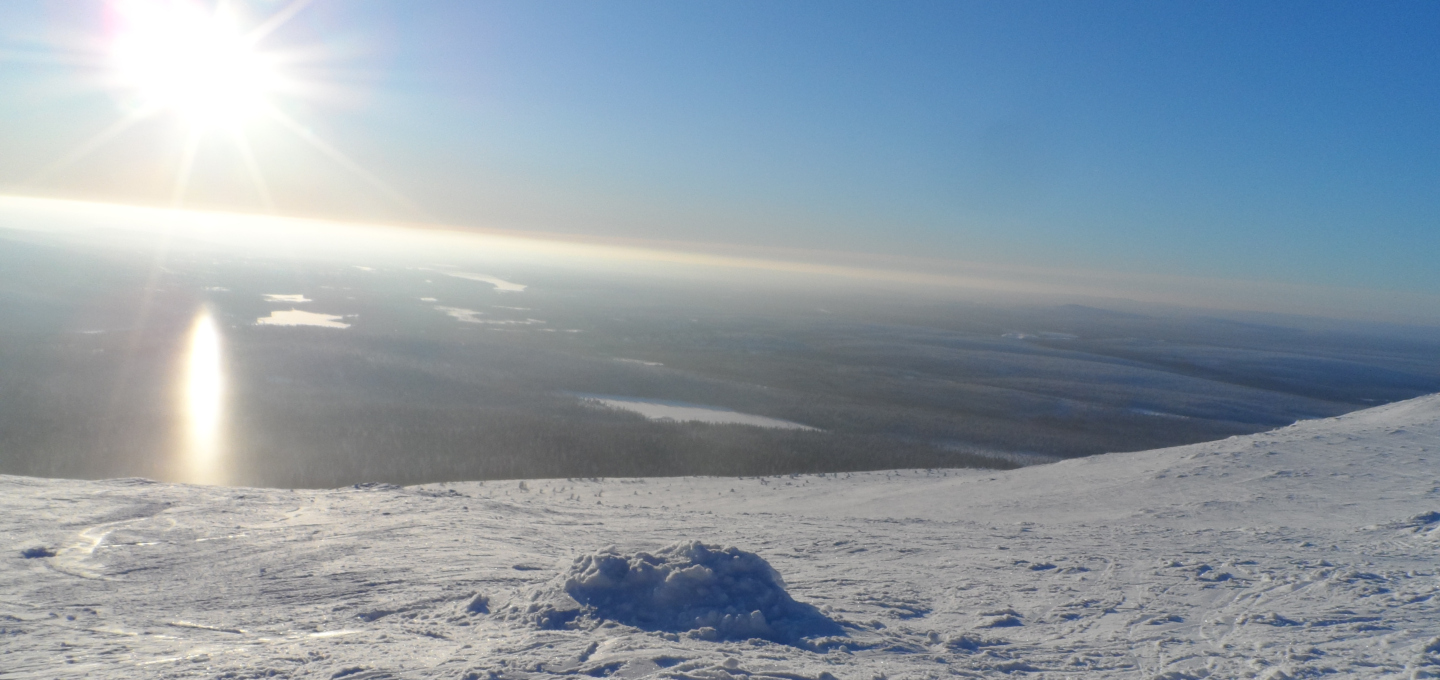 It's Not Tom of Finland
pop quiz: the lyric above is from what song and artist? clue: when you only get to do one track at Live Aid, before Bowie comes on
So we went to Finland. Not specifically to ski – more about that in other posts, but as we were there, it would have been rude not to.
We booked a week in Yllas ski resort via Inghams; the first time we'd booked a package holiday in ages. This also meant we had to buy a ski bag to carry our ski stuff on a plane, more about that in another post too.
We flew to Kittila, a runway in the middle of nowhere and stayed in the Yllas Saaga Spa Hotel in Yllasjarvi in the middle of nowhere, but beside the piste.
The resort is a short drive from the airport. One thing that struck us on the transfer was how few 'skiers' there seemed to be. Not many ski bags at the luggage carousel and quite a few people who didn't look in the best of shape to be skiers (is that politically correct?!).
Lapland Experience.
It seems that whilst Yllas is a ski resort, many Brits are there for the 'Lapland' experience, rather than just skiing – Santa Claus, Skidoo-ing, Husky Sledging, Reindeer Sledging, Cross Country Skiing, Snow Shoeing, Ice Bar visits, Finnish Spa treatments and seeing the Northern Lights. Of course we were in Finland for all that too – again more about that in other posts!
Yllas as a ski resort is unlike any ski resort I've ever seen before. I am used to the Alps; you stand at the top of any mountain lift and all you can see in every direction are more mountains. Stand at the top of the ONLY lift in Yllas and all you can see in every direction are trees; flat land full of pine forest. I describe it, probably very unfairly, but I do live in ex-mining country in the UK, as being like a slag heap in the wilderness.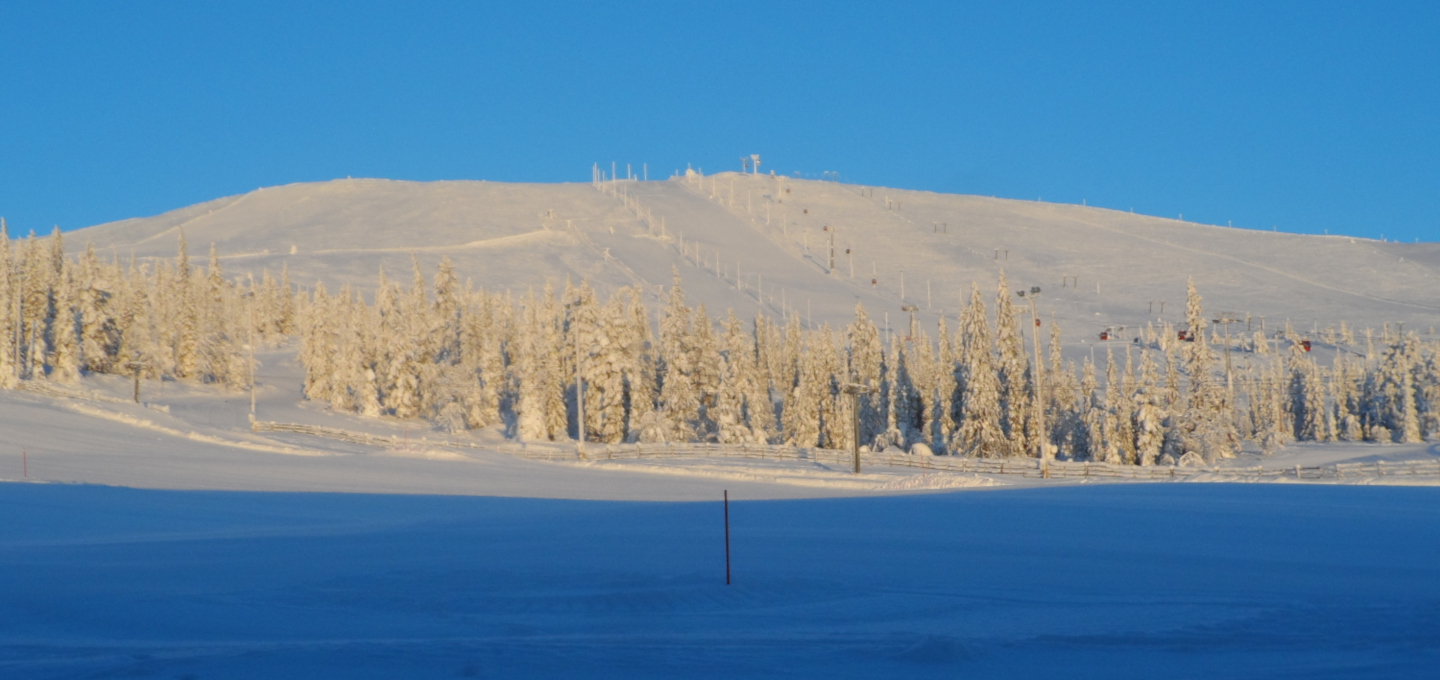 Yllas Skiing.
Yllas ski resort has just one gondola, one old chair lift and a few drag lifts; all going up to, pretty much, the same point atop the hill, allowing you to ski back down. As it was cold, VERY cold, the gondola was the only chance of retaining a bit of warmth on the uphill journey. Consequently it always had a queue.
All the piste skiing is easy, wide pistes, gentle slopes, few turns and short runs. There is some off-piste skiing through the trees, but this is soon skied out after a fresh snowfall. We skied for about 3 hours a day for four days, each day we skied the whole resort before we got bored and too chilled through to carry on.
Finland is a fairly expensive place; beer was about 8 Euros, bottle of wine about 30 Euros, coffee 3 Euros and not very good. When you pay this amount in ski resorts in Europe you tend to be in a welcoming, traditionally built mountain restaurant with fabulous views. In Yllas, other than the resort hotel, you'll find yourself in a dark, neglected, 80s style Formica cafe; not for me, I'm afraid.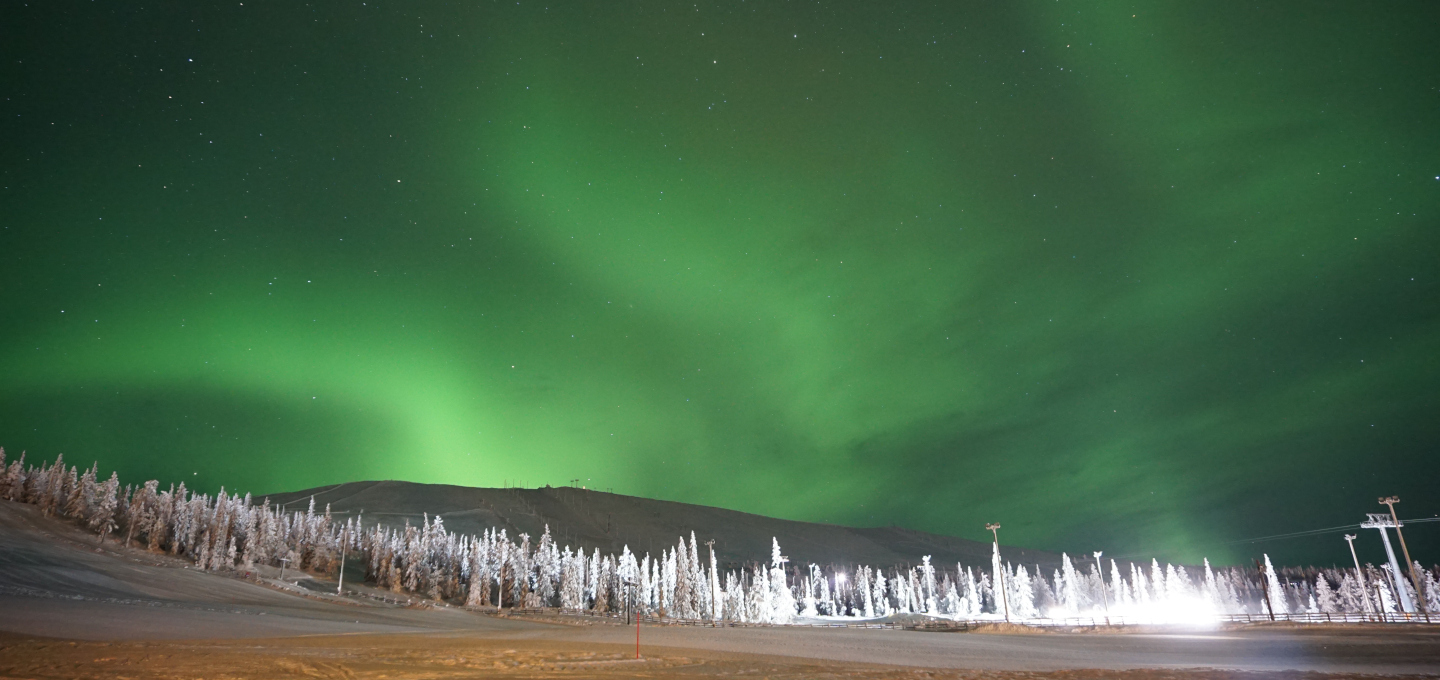 If you are going to Finland for a Lapland experience I'd recommend it and would suggest adding a day or so skiing to your itinerary; it is part of an experience. If you plan to go to Finland for a ski holiday – don't!
pop trivia: 'Adam Ant' performed 'Vive le Rock' at Live Aid in 1985. He only had time for one track as the performer before him over-ran.

If you don't want to miss any of my blog posts on the latest ski offers, news and information, make sure you follow me on Twitter or Facebook. I'd also welcome any ideas for future posts. Please send me any ski news and updates that you know about. Thank you.