Our First Ski Adventure to a Ski Resort in India – Auli.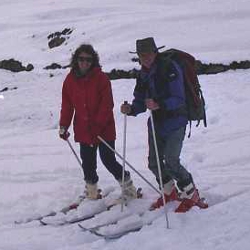 Across Tibetan Mountains, are Memories of Mine.
pop quiz: the lyric above is from what song and artist? clue: hold me tight … tighter, perhaps dreams are made of this.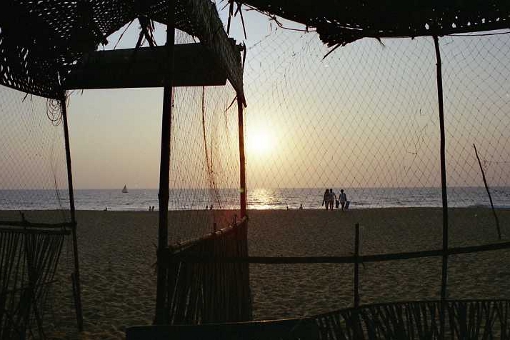 So there we were, the year was 1990; we'd been in India for about two months and were taking a 'holiday' on the beach in Goa. Idly flipping through the pages of India Time magazine, as you do; we came across an advert for skiing in Auli that piqued our interest.
Sometime later, after an internal flight from Bombay (as it was then) to Delhi, we were on a bus, for a very, very, very long time; over 500km to Rishkesh, then over 250km more to Josimath and Auli.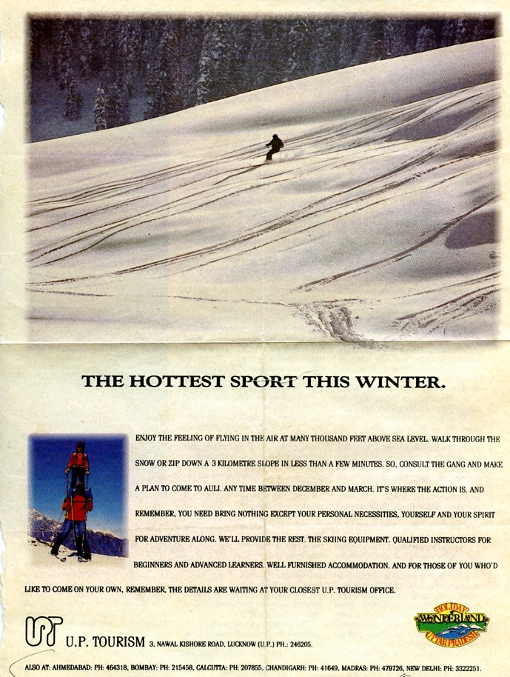 With the prerequisite goat and chicken on board and the 2,000m drop to the valley bottom out of the window the bus slowly (less than 20km/hour – which was a good thing) made its way up the mountain. After a stop to clear the road following a rock fall, and another to remove a body from the road following an accident, we arrived.
Snow on the ground, our first sight was of an old man, undressed down to his loin cloth having a wash by the side of the road using a melt water stream as his shower – the men are tough in the Himalayas!
Of course what it didn't say in the advert was that this was a ski resort in India without any lifts! Yes, the Indian ski team used it as a training ground; yes, we could hire ski equipment, but the only way to ski down was to walk up! As we'd come this far… how hard could it be to walk up a snow covered, 3,000m Himalayan mountain carrying ski gear?
Skiing in Auli in the Himalayas, or is that Trekking?
So, after a breakfast of Aloo Gobi we set off: To say the going was hard was an understatement, we have no idea how far we went (hey, this was 1990, no GPS or mobile phone!), but after about three hours, we thought, far enough.
And, yes, it then took us about 3 minutes to make the return trip!
Then, after a lunch of Gobi Aloo (dinner would be a treat of double Aloo Gobi – an obvious limitation of the road and delivery system in this part of the world!) we did it again.
… and, despite strange looks from the locals, we did it twice the following day!
I understand the ski infrastructure in Auli has improved somewhat in the intervening 25 years, but I bet the costs have gone up too – our full board accommodation, including ski hire was 120 Rupees per day between us; at the time there was about 30 Rupees to the GB£.
In 1990 we were unable to venture in the trouble hotspot of Kashmir, but now that The Adventure Project is offering ski trips in the Gulmarg and it has a gondola, we may well have to make a return trip to the area.

If you don't want to miss any of my blog posts on the latest ski offers, news and information, make sure you follow me on Twitter or Facebook. I'd also welcome any ideas for future posts. Please send me any ski news and updates that you know about. Thank you.