Cross Country Ski Trails Zell am See and Kaprun.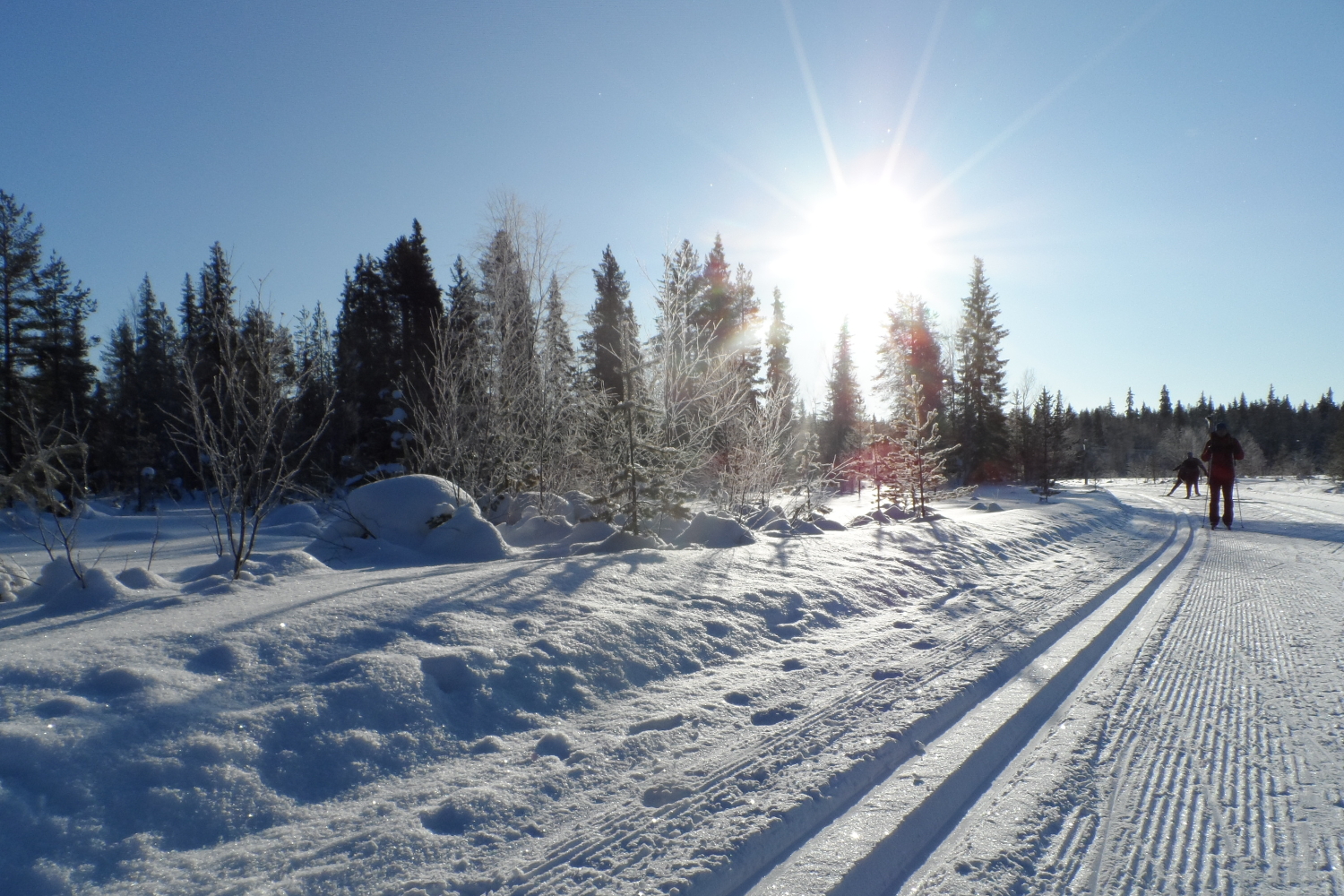 There are more than 200km of prepared cross country ski trails in the Europa Sports Region, around Lake Zell and into the nearby valleys. These trails are directly connected to the Saalachtal and Pinzgau cross-country ski areas.
Cross Country Skiing Zell Am See.
With 40 km, Zell am See has the largest network of cross country trails in the Europa Sports Region and possibly the most scenic.
Starting from the indoor tennis courts via Königshof to Thumersbach, trails lead from town to town across the region. One of the most notable is the track that takes you past Erlberg via Schüttdorf to Högmoos. It passes by the towns of Bruck and St. Georgen.
The Fischhornloipe is one of the prettiest ski trails. The West Loop is a 5km beginners trail. The 9km Zell Loop along the southern shore of lake is great for intermediates as is the longer, 25km, North Shore Loop.
The 5km Westloipe cross-country ski trail is very well suited for beginners. It leads from Kaprun to Piesendorf.
Höhenloipe Cross Country Trail Zell am See.
At a height of 2,800m and 3km long the Höhenloipe cross country ski trail on the Kitzsteinhorn Glacier is open all around the year. There are also two flood lit, night-time cross country ski trails, each about 4km long called Nachtloipe in Schüttdorf, Zell am See and in Kaprun respectively.
Kaprun Cross Country Skiing.
In Kaprun, there is good cross country skiing as you head towards the Oberpinzgau.
Along the river Salzach, there is a trail that leads up to Mittersill via Piesendorf, Niedernsill, and Uttendorf-Weisssee.
While Mittersill prepares 33km of trails for its cross-country skiers. In Uttendorf, there is 25km of ski trail and in Piesendorf there are 27km.
Taxenbach, Kaprun, Bruck/Fusch, and Niedersill also have trails which are between 14km and 19km. Together with the connection to the Pinzgau and Saalachtal ski trails there is about 200km of cross country trails for skiers of all abilities.

For the latest reviews and information from Zell am See read our blog entries.
For information about skiing in Europa Sports visit this page.

If you don't want to miss any of my blog posts on the latest ski offers, news and information, make sure you follow me on Twitter or Facebook. I'd also welcome any ideas for future posts. Please send me any ski news and updates that you know about. Thank you.