Telluride Ski Resort Review | 2018.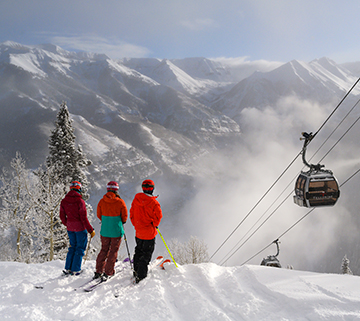 Telluride ski resort is one of the best ski resorts in the USA.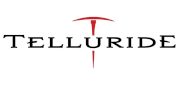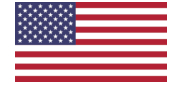 Ski Trail Maps.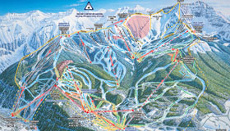 Getting to Telluride Ski Resort.

By Plane
Nearest Airports
Montrose Regional Airport (MTJ)
Telluride Regional Airport (TEX)
Airport Transfers – Shuttle
Telluride Express: Private & full service, tellurideexpress.com Tel:970.728.6000 or 888.212.TAXI.
Mountain Limo; Private & full service. mountain-limo.com Tel: 970.728.9606 or 888.LIMOTX
Airport Transfers – Car Rental
Budget Rent a car: Tel: 800.221.2419 or 970.728.4642
National Rent Car Rental: nationalcar.com, Tel: 800.CAR.RENT (800.227.7368
Hertz Tel: 800.654.3131 or 970.249.8741
Accommodation in Telluride Ski Resort.
The Mountain Village
The Peaks Resort & Golden Door Spa
The hotel also offers three-bedroom cabins in the grounds. It has a five-story spa and a climbing wall where Tom Cruise learned his finger-holds for Mission Impossible 2.
Web: thepeaksresort.com. Tel:+1 800 789 2220.
Aspen Ridge Mountain Village Core
Townhomes in the Mountain Village Core.
Telluride Town
The Hotel Telluride
Web: thehoteltelluride.com. Tel: +1 866 468 3501
The New Sheridan Hotel
The New Sheridan Hotel has been welcoming guests since 1891. It has just 26 rooms and suites all with modern fittings and period style furnishings.
Web: newsheridan.com. Tel: +1 800 200 1891.
Apres Ski in Telluride Ski Resort.
There are around 20 bars and many more restaurants to be found. After a day on the slopes, locals and visitors alike can be found enjoying a late afternoon drink in one of the many favourite après ski spots, such as The Wildflower or Leimgruber's for beer, or sipping a margarita at Swede Finn Hall.
After hours Telluride veers more to quiet sophistication and family-friendly restaurants. Cocktail hour at the historic New Sheridan Bar, with a turn-of-the-century hand-carved wood bar and a billiards room, has a great social atmosphere and is located on Main Street.
For those who prefer a drink in a quiet and cozy place, Allred's is also a great place.
Restaurants
Alfreds Contemporary and steakhouse.
Saint Sophia Gondola Station, CO 81435. Tel: 970-728-7474.
Chop House Restaurant Steakhouse, New American, Breakfast.
New Sheridan, 233 W. Colorado Avenue, CO 81435. Tel: 970-728-9100
NOTE: Ski Resorts change all the time. This review may now be out of date and some of the information may be inaccurate. Please visit the official ski resort site for Telluride for the latest information.