[siteorigin_widget class="Advanced_Ads_Widget"][/siteorigin_widget]
Snowbird Ski Resort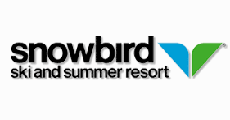 [siteorigin_widget class="Advanced_Ads_Widget"][/siteorigin_widget]
Snowbird Ski Resort Review
This ugly duckling of a resort is a collection of concrete and glass buildings reminiscent of the worst travesties of French ski resort architecture of the Sixties. However, like Tignes, Flaine, and Les Menuires, it is also the base for some truly excellent skiing. Utah has the driest and the deepest powder in the world and many would say that Snowbird is the best place in which to ski it. Snowbird's skiing, accessed by a cable-car, is confined to a steep-sided canyon. The higher skiing consists of chutes, bowls and gullies, all precipitous enough to challenge the most veteran of powderhounds. However, the usually superb snow quality makes it easier on the rest of us.
For competent skiers and snowboarders in search of the fabled "Champagne powder" – a dream substance of talcum-type flakes that have been freeze-dried in their journey over the desert from the distant ocean before being dumped here in copious quantities.
Not for shoppers or non-skiers.
Accommodation in Snowbird
Limited to the resort's own hotels unless you commute the 45 minutes from Salt Lake City. Unlike its French purpose-built counterparts, the quality of its own accommodation is extremely high.
Any of the four condo lodges.
Cliff Lodge is Snowbird's top hotel with a heated open-air swimming pool. You can ski to and from the door.
The Lodge at Snowbird is a comfortable alternative with swimming pool, hot tub and popular bistro. It is situated a couple of minutes' walk from the cable-car.
Apres Ski Snowbird
The nightlife in Snowbird Resort is limited, the bars are few in number and formal enough to deter all but the most enthusiastic.
The Aerie often has a live jazz pianist, but you are likely to have retired long before the 1am closing time.
The Wildflower Lounge, located in the Iron Blosam, open nightly from 4 pm. It has a menu featuring crispy crust pizza, wild things and wings, Italian cheese fries and deep-fried veggies. As well as a pool table, several televisions and more often than not, live music.
You can play billiards and watch sports at the Tram Club. They also provide nightly entertainment and have a dance floor.
El Chanate Cantina is a bar that is home to Utah's largest selection of premium tequilas.
Après ski in Snowbird is relatively quiet although there are still over 15 different restaurants to choose from offering everything from U.S. favourites to Italian and Chinese. You could of course go snowmobiling or even for a dinner sleigh ride. Salt Lake City is but 45 minutes away.