Half a Day Skiing in Kuhtai.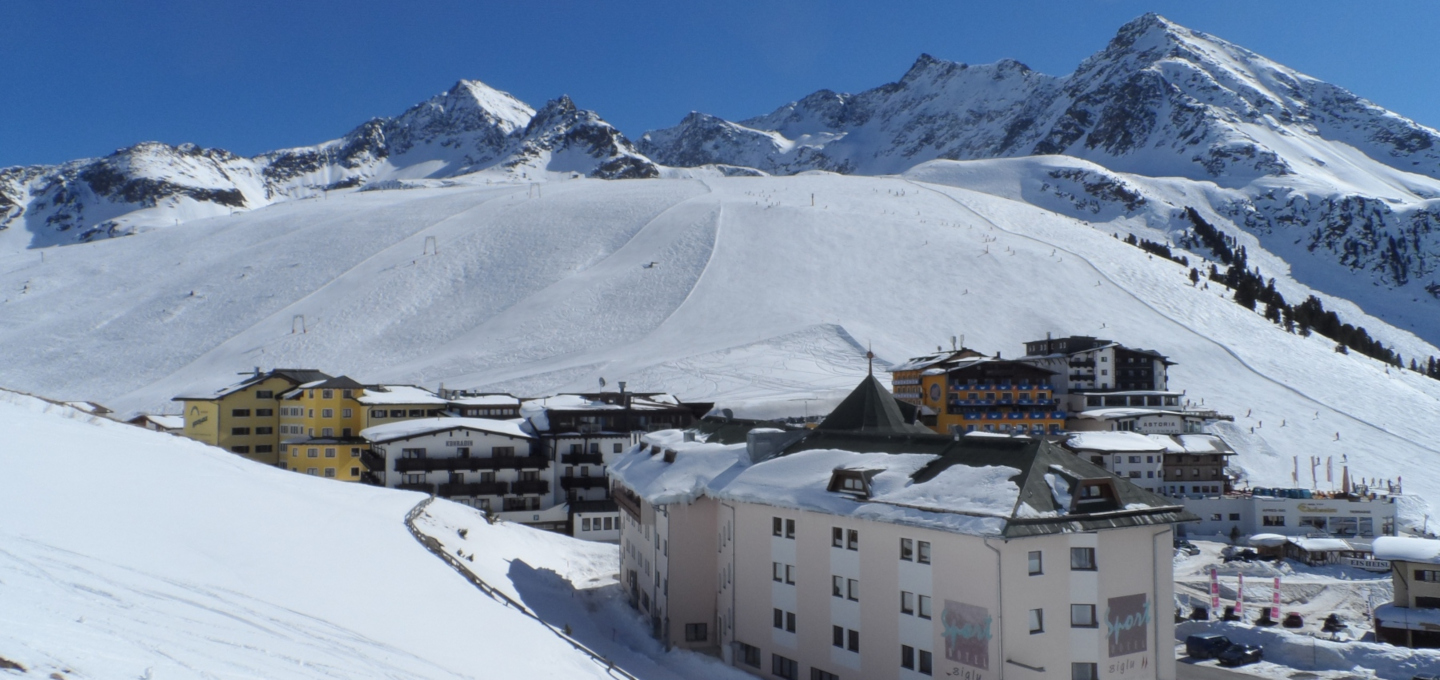 Coo, Coo, I Just Want You.
pop quiz: the lyric above is from what song and artist? clue: perhaps the chipmunks have been rolling in glitter.
Having the Snowcard Tirol means you can venture further for skiing day trips. We decided on a three day ski trip.
Skiing in Kuhtai.
Google says you pronounce it Car-tyre, locals say Coo-tie, whichever, Kuhtai is a high, 2,020m, ski resort.
On the positive this means it gets a lot of snow and has a long season, often November to May.
On the negative this means it is a soulless place with no trees and ski runs that simply follow whatever line down the mountain the piste bashers choose to take.
It is a ski resort where the sight of long, slim skis being carried by Lycra clad skiers out numbers baggy-arsed skiers with planks by some considerable margin.
Even me, who generally finds it difficult to match the picture of a piste-map with the reality of what's on the ground, got to grips with Kuhtai within an hour.
A good place to go when all the best Austrian ski resorts around are losing their snow, but not somewhere I'd choose to ski for very long.

If you don't want to miss any of my blog posts on the latest ski offers, news and information, make sure you follow me on Twitter or Facebook. I'd also welcome any ideas for future posts. Please send me any ski news and updates that you know about. Thank you.