Ski Dimension Ski Resort Review.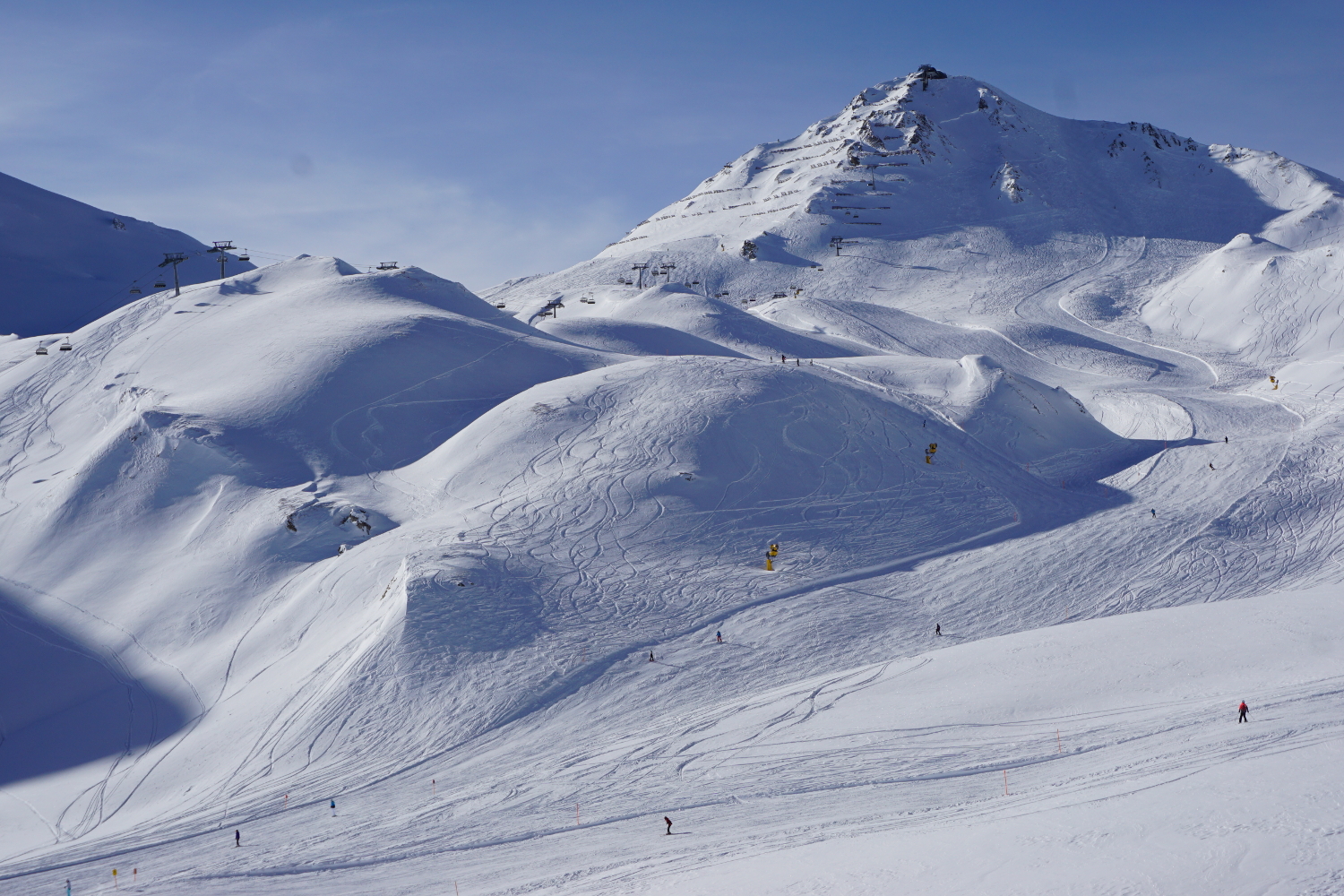 Another Dimension, Another Dimension, Another Dimension …
pop quiz: the lyric above is from what song and artist? clue: cute, monster like young lads take us to outer space.
As a Brit you may not have heard of Ski Dimension in Austria. Indeed as an Austrian, German or Dutch you may not have either.
Although Ski Dimension is a very popular Ski Resort with Europeans, it is not really known as Ski Dimension. All the signage and tourist information calls it, very literally, Serfaus-Fiss-Ladis.
Family Friendly Ski Resort.
Serfaus-Fiss-Ladis is billed as a family friendly ski resort and is located at the Western end of the Austrian Alps in the Tirol. If traveling from the Innsbruck direction it is the valley before the Ischgl turn, before you get to Saint Anton – giving it very good ski and snow credentials.
We spent a couple of half days at Ski Dimension when we were based in Oetz. Despite our reservations over the 'family friendly' nature of the ski resort, thought it warranted further investigation. The piste map shows a very large ski area; including some challenging blacks and marked ski routes. So we booked to stay for three weeks one January.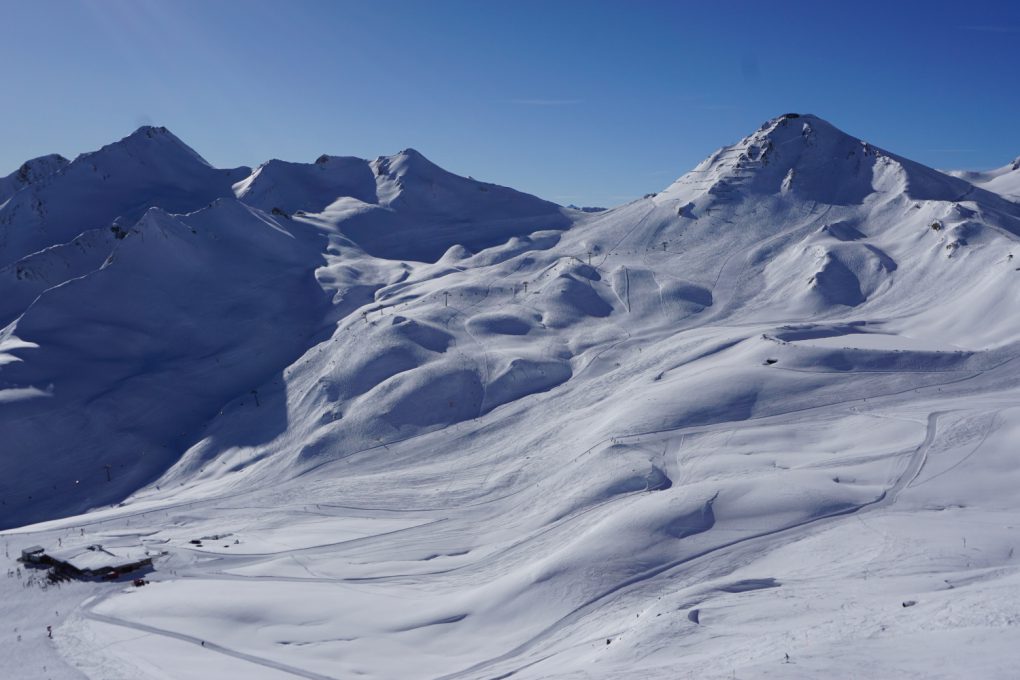 We were extremely lucky; the snow conditions were awesome. Locals reporting them as 'the best in a generation'. Perhaps down to the family nature of the resort, it doesn't get off to a particularly early start. The main lifts are not scheduled to open until 9.30am. When we were there, they were often not open until gone 10am. The Pisteurs ensuring the ski areas were clear of avalanche danger; no complaints from us!
Easy Off Piste.
The amazing thing about Ski Dimension resort, from our point of view, is that there isn't a queue of ski bums and boarder dudes waiting to track out all the easy off-piste. Go to a ski resort like Chamonix and, unless you are up with the larks, by the time you get to the snow, all the easy powder fields have been skied out. In Ski Dimension you can find deep, fluffy, virgin powder, just off the side of the piste, days after new snowfall: So we did!
Despite the family friendly listing, the resorts also has some of the longest, steepest black pistes we've come across. Mayrhofen may claim that Harikari is the steepest in Austria. But Ski Dimension boasts several long pistes in the 65o to 70o range. Because they are so much longer, they are very much more committing!
pop trivia: the 'Beastie Boys' had a 1998 hit and were awarded a Grammy in 1999 for 'Intergalactic'.

If you don't want to miss any of my blog posts on the latest ski offers, news and information, make sure you follow me on Twitter or Facebook. I'd also welcome any ideas for future posts. Please send me any ski news and updates that you know about. Thank you.