Ischgl Ski Resort Review | 2023.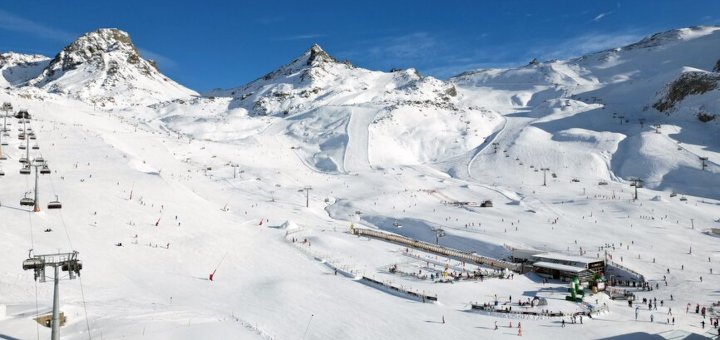 Ischgl is a popular ski resort with plenty of options for all abilities; beginner's blues, cruising reds, steep reds, black drops, sustained blacks. If conditions allow, there's also plenty of opportunity for jumping in powder just off the side of the pistes.
This is a resort where pre-ski fitness is required, many runs are multiple-kilometres long, top to bottom with plenty of opportunity for burning those thighs.
There is also plenty of opportunity to take a break. Idalp is the hub of the resort, with both self-service and served restaurant areas. Many other mountain restaurants offer up good traditional Austrian mountain fare, with a little Italian pizza thrown in for good measure.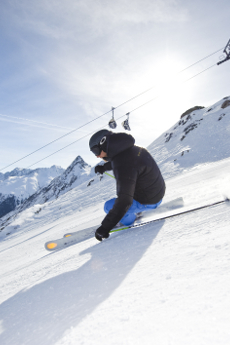 Things to Try when not Skiing.
The Ischgl Thermal Spa.
The speed run (off blue 10).
The air bag jump (off blue 10).
The double-decker lift to Switzerland (lift number).
Route 80 on a lovely sunny day for magnificent views.
Taking the bus to Galtur or Kappl for a day's alternative skiing.
A kebab/falafel wrap from Rock Grill at the bottom of Fimba/Pardatschgrat lifts.
Positives Vibes from Ischgl.
Long runs.
Good lift infrastructure.
Large ski area.
Ski to Switzerland – duty free shopping.
Proper Austrian apres ski.
(Mostly) Car free town centre.
Good bus service, gets to lift stations in time for first lifts, runs until around 11pm to Galtur.
Snow sure – lots of snow making ability.
Negatives Pointers for Ischgl.
Mountain coffee – cost/quality.
Fancy restaurants with fancy prices.
Confusing piste map; knowing which runs are up and which ones down.
A bit bleak, much of skiing is above the tree line, often windy, often flat light.
Didn't find anywhere showing premiership football!
NOTE: Ski Resorts change all the time. This review may now be out of date and some of the information may be inaccurate. Please visit the official ski resort site for Ischgl for the latest information.

If you don't want to miss any of my blog posts on the latest ski offers, news and information, make sure you follow me on Twitter or Facebook. I'd also welcome any ideas for future posts. Please send me any ski news and updates that you know about. Thank you.