[siteorigin_widget class="Advanced_Ads_Widget"][/siteorigin_widget]
Verbier Resort Map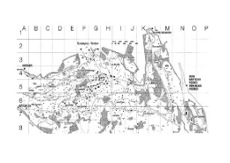 Verbier Resort Map
[siteorigin_widget class="Advanced_Ads_Widget"][/siteorigin_widget]
Apres Ski Verbier
The Best Bars For Apres Ski Verbier
The nightlife in Verbier is also difficult to beat. The Farinet is the place to stomp on the bar in your ski boots and the massive Pub Mont Fort is another staple part of the Verbier scene.
The best nightclub is the Casbah, under the Farinet, which has a number of rooms playing different music, from rock, to pop, to hip hop.
Coup d'Etat
Tel: +41 (0)78 652 97 60. Web: www.coupdetat.ch.
Coco Club
Tel: +41 (0)27 771 66 66.
Nevai Hotel
Tel: +41 (0)27 775 4040. Web: www.hotelnevai.com
Le Carrefour
On the way down to Verbier, head to the right handside, directly below the Mayentzet chairlift. You will notice the terrace with different levels. Even the sun likes to stay longer at this place, which is right above the resort. The free ski bus stops a few meters away from the terrace and runs until 11pm. Le Carrefour also serves nice food (meat grilled on a hot stone or rösti) in a chalet ambiance.
Tel: +41 (0)27 771 5555. Web: www.lecarrefour.ch
The Apres Ski Bar – Hotel Fairnet
Live bands almost every day through the season, extensive shot list. Prime spot overlooking the main square. Happy hour 4-5pm.
The Lounge Bar – Hotel Fairnet
4pm to 1.30am.
Casbah Nightclub – Hotel Fairnet
"Rockbah" with pop-rock music and Club Dance floor.
Open 11pm to 4am
Hedkandi every Saturday in The Lounge & The Casbah. www.hedkandi.com
Tel: +41 (0)27 771 6626. Web: www.hotelfarinet.com
The Best Mountain Restaurants
Cabane Mont-Fort
2475m. This genuine mountain hut, part of the Swiss Alpine Club, is on the run from Col des Gentianes to La Chaux. Sunny terrace with a great view of the Combins Massiv. Relaxed atmosphere and traditional excellent food; fondue, croute au fromage, macaronis gratins and salades.
Tel: +41 (0)27 778 1384. Web: www.cabanemontfort.ch
Chez Dany
This restaurant is on the ski route from Les Ruinettes down to Médran. On a sunny plateau surrounded by forest, with a breathtaking view over the 4,314m Combins Massiv and the Bagnes valley. Have a hot chocolate on the terrace, in the sun.
Address: Hameau de Clambin 10, 1936 Verbier. Tel: +41 (0)27 771 2524.
La Marmotte
Tel:+41 (0)27 771 6834. Web: www.lamarmotte-verbier.com.
La Marlenaz
Tel:+41 (0)27 771 5441.Web: www.marlenaz.ch
L'Olympique
Tel:+41 (0)27 771 2615. Web: www.restaurantolympique.ch
Chalet Blanc
Tel: +41 (0)27 565 2444.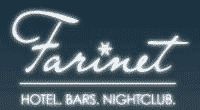 The Best Restaurants
Al Capone
Tel: +41 (0)27 771 6774.
Web: www.alcapone-verbier.com
Le Caveau
Tel: +41 (0)27 771 2226.
Web: www.caveauverbier.ch.
Le Millennium
Tel: +41 (0)27 771 9900.
Web: www.lemillenium.ch.
Le Rouge
Tel:+41 (0)27 771 8000.
Web: www.lerouge-verbier.com
King's Restaurant
Tel: +41 (0)27 775 4040.
Web: www.kingsverbier.ch.
L'Ecurie
Tel: +41 (0)27 771 2760.
Web: www.hotel-verbier.ch.
Vieux Verbier
Tel: +41 (0)27 771 1668.