[siteorigin_widget class="Advanced_Ads_Widget"][/siteorigin_widget]
Skiing In Andorra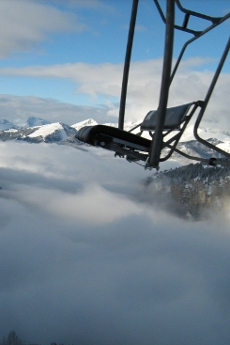 Skiing In Andorra
[siteorigin_widget class="Advanced_Ads_Widget"][/siteorigin_widget]
Apres Ski Soldeu
The Best Bars For Apres Ski Soldeu Fat Alberts Bar, Club & Restaurant.
Open from 3.30pm to 3am
Fat Albert's Bar & Club is in a 300 year barn, above Fat Alberts restaurant. Shows daily videos of ski classes on the slopes, regular live music. The club often doesn't get going until after midnight. Fat Albert's DJ booth is the front half of a classic Renault van!
The Aspen.
Open 2pm to 2.30pm
Large bar on the main street of Soldeu. Live music, food served, sports events on big screen TVs. Famous for sumo wrestling.
The Avalanche.
Bar open from Apres ski till the early hours in the centre of Soldeu (3.30pm to 3am). Often has live bands and DJ's.
The Roc Bar.
On the ground floor of the Hotel Roc de Sant Miquel is a popular venue in Soldeu – The Roc Bar. You'll find a warm friendly welcome from the great staff.
The Harp
Irish bar, live music and resident DJ.
Below The Hotel Himalaia.
The Villager
In the cable car building is the largest English pub in Grandvalira.
Iceberg
In the centre of Soldeu, live music and ski instructor parties every Tuesday; on Fridays, karaoke, and on Wednesdays, from 9pm to midnight.
Pussycat Coctkail Bar & Night Club
Open from 1pm to 4am; happy hour 15:00 til 19:00.
On the first floor above the Cort del Popaire restaurant, also in a traditional Andorran country inn, Cocktails, special coffees, beer, and 25 different Gins. Live bands & DJ's every night.
Placa de Soldeu.