[siteorigin_widget class="Advanced_Ads_Widget"][/siteorigin_widget]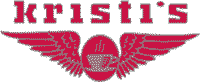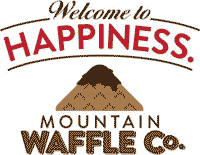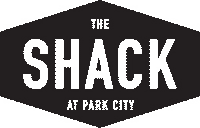 [siteorigin_widget class="Advanced_Ads_Widget"][/siteorigin_widget]
Park City Mountain Restaurants
Apres Ski Park City
Kristi's Coffee Cafe
Hot drinks, fresh baked pastrys, gourmet sandwich and cookies. Kristi's serves organic and fair trade coffees and teas from local Park City Coffee Roasters. Open daily from 7:30 a.m. to 5:30 p.m. Located in Legacy Lodge at the base of the PayDay lift..
Snow Hut
Homestyle meals and outdoors deck with a view. Open daily from 9 a.m. to 3:30 p.m., with lunch available from 11 a.m. to 3 p.m. Located at the base of the Silverlode lift.
Legends Bar & Grill
Signature dishes include the mouthwatering Legends Burger and loaded chicken nachos, plus numerous local brews, wines or cocktails to help you cap off your day. Open daily from 11 a.m. to close. Located in Legacy Lodge at the base of the PayDay lift.
Summit House
Located in the Cornerstone Lodge – a wide variety of food from steak and seafood to pizza and pasta to burgers and sandwiches. Also has a bar area – try the Shotski!.
Legacy Cafe
Fresh pastas, burgers, gourmet soup, salad and baked potatos. Open for breakfast and lunch from 7:30 a.m. to 3 p.m. (varies by season). Located in Legacy Lodge at the base of the PayDay lift.
Moutain Waffle Co.
Authentic Liege Belgian waffles, located in the Resort Base Plaza.
The Shack
Burritos, street style taco and a view of the 3 Kings Terrain Park and the Eagle Superpipe.
Apres Ski Park City
The Fernie Hotel Pub
A local tradition and a legendary traveler's party haven. Their newly renovated, historic pub features a pub-style food menu, pool tables, a dance floor, live music, a big screen TV, special events, and cold beverages from the Rockies to Australia.
69, 1st Ave, 423-6444. www.thefernie.com.
Yamagoya
Japanese cuisine prepared in the traditional style, a range of delicious sakes and a full sushi bar.
Scapegoat Pizza
Italian style thin crust pizza, made fresh on site, with the tastiest ingredients.
Rip'n Richards
Riverside restaurant renowned for great food and huge portions, cooked in their French wood-burning oven.
Max at Park Place
Enjoy seared wild Queen Charlotte Coho salmon at the casually elegant Max at Park Place.
Boston Pizza
Sample over 100 menu items from pastas to fresh salads to fantastic pizzas at Boston Pizza.
Mojo Risin – Royal Hotel
Enjoy Cajun cuisine with a French influence at the Royal Hotel's Mojo Risin'.
Rockin-R-Bar
Great pub food.
Elk Valley Pizza Shoppe
There is something for every pizza lover at Elk Valley Pizza Shoppe, where the pizzas are made from scratch and range from the classic pepperoni to more exotic varieties like Octoberfest.
The Pub
Try their delicious wings, or share a platter of favourites with friends.
Rocky Mountain Chocolate Factory
To cap off a perfect day, indulge in something sweet from Rocky Mountain Chocolate Factory – handcrafted chocolates, nut brittles, sponge toffee, caramel apples and 16 flavours of ice cream.
581A 2nd Avenue, Fernie.