[siteorigin_widget class="Advanced_Ads_Widget"][/siteorigin_widget]
Jackson Hole Mountain Festival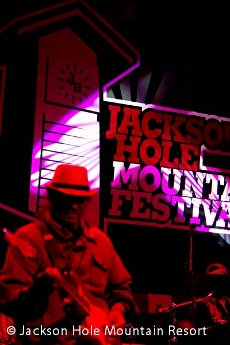 Jackson Hole Mountain Festival
The Best Après Ski Bars
Mangy Moose
Million Dollar Cowboy Bar
Village Cafe
Cadillac Grille
Log Cabin Saloon
[siteorigin_widget class="Advanced_Ads_Widget"][/siteorigin_widget]
Apres Ski Jackson Hole
Bars And Restaurants For Apres Ski Jackson Hole
The Million Dollar Cowboy Bar, the Mangy Moose, and the raw appeal of the relatively tourist-free Stagecoach Inn at Wilson. If you are under 21, you are barred from anywhere serving alcohol.
Mountain Restaurants
Top of the World Waffles
Ride the new aerial tram to the summit and enter Corbets Cabin for fresh made sweet or savory waffles with your choice of topping.
Cowboy Skillets at Nick Wilson's Kitchen and Bar
Chef Wes Hamilton has introduced this "cowboy tested and approved" method of cooking in the west! Prepared to order, skillets will be used in the breakfast, lunch and apres menu selections. Also while waiting in line for the new tram, check out their "grab n' go" menu items to keep you fuelled for another run down the Hobacks!
Salt Baked Idaho Potatoes at Rendezvous
Delicious baked potatoes with an endless choice of toppings, to match the endless views from this mountain top restaurant.
Café 6311
(base of the Gondola)
Located on the 1st level of the Bridger Center, just steps from the base terminal of the Bridger Gondola. Open daily, hot bagel sandwiches, fresh salads, hot hoagies, espressos and coffees as well as domestic and imported microbrews.
Headwall Pizza and Deli
(top of the Gondola)
A casual restaurant that is designed with the active skier or snowboarder in mind. Menu items include gourmet sandwiches, pizza, homemade soups, fresh salads and fresh baked sweet goodies. Espresso bar serves gourmet coffee and tea drinks all day. Breakfast and Lunch daily 9 am – 4 pm.
Rendezvous
(top of the Gondola)
Featuring individual "action stations" that offer fresh soups and salads, a variety of Asian delights, Idaho Salt Baked Potatoes with a huge choice of toppings and gourmet grill meals. The restaurant has floor to ceiling picture windows and an attached south-facing deck. Bring this trail map in and receive a 10% discount. Lunch daily 10.30am – 2.30pm
Couloir
(top of the Gondola)
Already recognized by Food and Wine Magazine as the place to eat in Jackson Hole (February 2008) and most recently named on the Conde Nast Hot Tables list (May 2008).
Dinner: Wednesday – Saturday, first seating at 5:30 pm (Saturdays, reservations only).
Reservations recommended 307.739.2675.
Casper Restaurant
(base of Casper Chairlift)
This established on-mountain restaurant is now offering a revamped menu of classic gourmet ski comfort food. Make your own burger bar, burritos with plenty of filling and a "warm up station" that serves hot drinks with an extra kick! A combination of self service and freshly cooked menu items mean this ski-in ski-out stop can be as quick or long as you like.
Nick Wilson's Kitchen and Bar
(next to the tram)
This place has a whole new scene throughout the day. Smokehouse favorites, Cowboy Skillets and pizza station will surely fill you up for either breakfast or lunch, as well as a new bar area, and full line of drinks for apres. Don't miss the grab n' go items while you wait for the next tram.
Bear Flats Wrap Shack
(base of Sublette Chair)
Nestled in the trees, This cozy cabin offers wraps filled with delicious fresh ingredients daily. Choose as many as you need to keep you going on the upper mountain. Small plates, hot food, great tastes – this place just wraps it up!