[siteorigin_widget class="Advanced_Ads_Widget"][/siteorigin_widget]
The Glacier Express Andermatt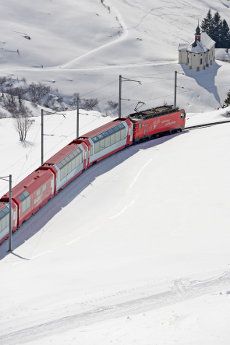 The Glacier Express – Andermatt
[siteorigin_widget class="Advanced_Ads_Widget"][/siteorigin_widget]
Apres Ski Davos Klosters Ski Bars And Clubs
Davos:
Apres-ski is generally fairly subdued in Davos, with locals preferring to enjoy coffee and pastries at Café Schneider in Platz or Café Weber in Dorf to wild table-top dancing. That said, Montana Bar and Paulaner's Bar (in the Arabella Sheraton Hotel) by the Parsennbahn in Davos Platz attract a civilized après-ski crowd, and Bolgenschanz by the Jakobshorn base station has a lively après-ski scene. Later on, Davos Platz is the hub of the activity: Cabanna Club, Cava Grischa (Hotel Europe) and Ex-Bar are popular and stay open until late. Chämi Bar, Piano Bar (in the Hotel Europe) and Bar Bistro Angelo are quieter, attracting an older crowd.
Klosters:
There's lively après-ski on the mountain at the Serneuser Schwendi Hütte on red piste 21 and then at Gaudy's Graströchni, located at the end of the same run (no visit to Klosters is complete without at least one drink here) and Gotschnabar by the gondola base station. Later on, the action moves to the hotel bars: Steinbock Bar, Chesa Grischuna, Cresta Bar, Rössli Bar and Piano Bar before Casa Antica disco kicks in.
Restaurants For Apres Ski Davos Klosters
Where to eat
Pick up a restaurant guide from the Tourist Office to negotiate your way around the wide choice of restaurants. The "Dine Around" programme allows you to book half-board accommodation in the hotel of your choice and eat dinner in any of 23 participating restaurants each evening.
Flüela-Stübli, Davos Platz
This art-deco restaurant in the grand Hotel Flüela is known for its excellent selection of cheese and meat fondues and melt-in-the-mouth veal dishes. Children are warmly welcomed and can chose from several special menus.
Banhofstrasse 5
0041 (0)81 410 1717
Pot au Feu, Davos Platz
This atmospheric restaurant is a great spot to sample genuine Swiss cuisine with a French influence. If you can figure out how to pronounce them, try Chäs-Chüechli (small cheese tarts), Capuns (Swiss chard with bacon, potatoes and cheese) and Geschnetzeltes (sliced veal in a creamy mushroom sauce).
Mattastrasse 4
0041 (0)81 413 5068
Hubli's Landhaus, Laret
Prince Charles' favourite hotel, the Walserhof in Klosters, might have more Michelin stars than Hubli's Landhaus but this delightful Michelin-starred restaurant continues to draw foodies from all over the world to the tiny village of Laret, situated between Davos and Klosters. Come here for exquisitely prepared dishes of local fish and game such as roasted salmon fillets in balsamic vinegar sauce and Wiener Schnitzel.
Prättigauerstrasse 37
0041 (0)81 14171010
Bruhin's Weissfluhgipfel
Matthias Bruhin's restaurant is located at 2864m on the Weissfluhgipfel – the highest point in Davos-Klosters. The contemporary Swiss cuisine incorporates light seafood dishes as well as more typical stews and steaks. There's an extensive wine list.
Parsenn
0041 (0)81 4176644
Walserhuus Sertig
This charming family-run restaurant is in the heart of the Sertig valley. It can be reached by a 15-minute scenic bus-ride from Davos or by following off-piste routes from Jackobshorn and Rinerhorn. Popular dishes include Rösti with venison and meat fondues. Reservations essential.
7272 Davos Sertig
0041 (0)81 4106030