Piste Skiing in Aoraki Mount Cook.
Quite simply there aren't any pistes, skiing in Aoraki is just powder fields for you to carve your own tracks. Only accessible via helicopter.
There are heli-ski runs which provide a vertical drop of as much as 1.5km. In a typical day of heli-skiing you'll probably get three or four descents, totaling around 3km.
Your Aoraki Mount Cook guide will almost certainly also let you explore at least one 'safe' cavernous crevasse with a domed ceiling of ice: Yet another moment of pure magic.
Close by there are three small ski resorts; Ohau, Roundhill and Mt Dobson.
RESORT OVERVIEW:
Piste Information around Tekapo,
including Aoraki Mount Cook.
Ski Resort Altitude: Tekapo is at 710m.
Bottom Ski Area: 1,350m at Roundhill.
Highest Ski Lift: Not strictly relevant with helicopters, Aoraki Mount Cook is at 3,754m.
Skiable Terrain: Aoraki Mount Cook; 150k hectares, Ohau; one steep sided bowl, Roundhill; 550 hectares, Mt Dobson 400 hectares.
Average Seasonal Snowfall: Mount Cook has year round snow, Roundhill; 2.5m.
Marked Pistes: Ohau, mostly back-country. Roundhill, mostly beginner. Mt Dosbson, mostly intermediate.
No of Ski Lifts: Ohau; 1 chair lift, Roundhill; 3 drag lifts, Mt Dobson; 1 chair lift.
Longest Ski Run: Roundhill; 2.5km long.
Ski Season: late June to early October.
Main Advantages: Fantastic off-piste skiing on Tasman Glacier and surrounding terrain; beautiful dramatic scenery.
Drawbacks: Best suited to off-piste skiers. Poor weather, especially windy conditions, can prevent helicopters taking off.
Ski Pass Options for Aoraki Mount Cook.
Not strictly speaking a ski pass, but a ski inclusive trip. There are a couple of companies offering heli-skiing on Aoraki Mount Cook. Day trips will usually include 3 or 4 lifts up the mountain, lunch and the services of an experienced guide.
Ski Resorts near Aoraki Mount Cook.
As mentioned above, from the town of Tekapo a few small ski resorts can be accessed.
The other ski resorts in New Zealand, listed among the best in the World are Treble Cone and Mount Ruapehu.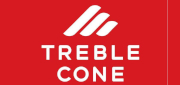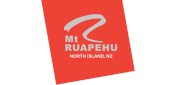 Treble Cone is on the south island around 225km/3 hours drive away from Tekapo. Mount Ruapehu is on the north island and would require a deal of logistical planning to include both Mount Ruapehu and Aoraki Mount Cook in a single ski trip.