Blue River Heli-Skiing, British Columbia, Canada.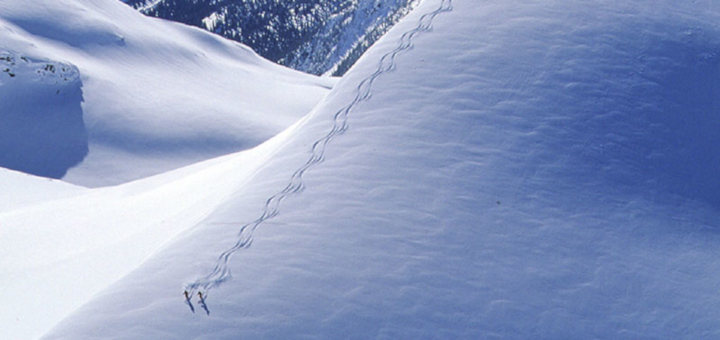 As a result of Climatic conditions, Blue River is blanketed in up to 10m of dry, powder snow each season. You cannot find ski conditions like these anywhere else. Clearly, for adventurous backcountry skiers this is what makes the area an internationally renowned destination.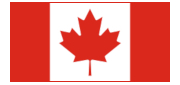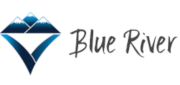 The Blue River ski territory covers a vast 7,770 square kilometers, divided between two mountain ranges; the Monashee and Cariboo Mountains.
Moreover, the Cariboo Mountains are considered the best all round heli-skiing destination. In short, it is the perfect ski territory, offering gentler slopes for first time heli-skiers and steep runs through trees and across wide open glacial bowls for more experienced skiers.
Main Advantages: Stunning scenery. High-quality, reliable, powder snow. Tree skiing.
Drawbacks: Isolated location. Not suitable for beginners.
Accommodation.
The town's website lists just seven options, including motels and camp grounds. Booking.com lists four properties whilst Air BnB lists five. Not many options, but chances are if you are going for heli-skiing you'll be staying at Wiegele's own ski village (at 680m).
Getting to Blue River.

By Air. Nearest Airport.
Kamloops: Domestic flights from Vancouver and Calgary.
Helicopter transfers and private jet options are available directly to Blue River with Wiegele.

By Train. Nearest Railway Station.
Kamloops: VIA Rail has a route crossing the Rockies from Toronto to Vancouver. Kamloops is the penultimate stop, after Jasper, before Vancouver.

By Road. Driving and Transfers.
Blue River is on the Yellowhead Highway 5, between Vancouver (581km) and Edmonton (578km).
From Kamloops (220km), Wiegele offer a courtesy bus shuttle service for the two and a half hour transfer, pick up at hotels in Kamloops. Car hire and private taxis are also available.
Mike Wiegele Heli-Skiing.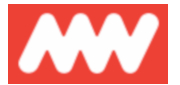 Blue River is home to Mike Wiegele Helicopter skiing, probably the biggest single heli-skiing operation and heli-ski village in the world.
Wiegele has an entire fleet of helicopters in a large heated hanger at their heli-skiing base in Blue River. From here, heli-skiing trips to both the Monashee and Cariboo Mountains are offered.
The helicopter can drop skiers at around 3,550m and in that case you could ski down over 2,000m to 1,040m.

If you don't want to miss any of my blog posts on the latest ski offers, news and information, make sure you sign up for Ski Alerts. We will not share your data with others and will only send you about two emails a month.