[siteorigin_widget class="Advanced_Ads_Widget"][/siteorigin_widget]
Espace Killy Ski Resort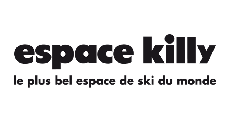 [siteorigin_widget class="Advanced_Ads_Widget"][/siteorigin_widget]
Espace Killy Ski Resort Review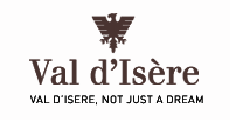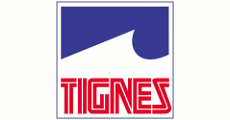 Val d'Isère combines with Tignes to form Espace Killy. Espace Killy situation high in the Savoy Alps, (1550m to 3660m), covering two glaciers, Grande Motte (3660m above Tignes) and Pissaillas (3448m above Val d'Isère) guarantees the skiing 365 days a year.
Since alpine ski legend Jean Claude Killy (the winner of three gold medals at the 1968. Olympics) has been presiding over Espace Killy ski area, it has become one of The Best Ski Resorts in Europe.
Espace Killy ski resort boasts an impressive: 300 km of pistes connected by 88 modern ski lifts (2 trains, 8 gondolas, 44 chair ski lifts and 36 button and anchor lifts); 156 marked pistes (27 black, 40 red, 66 blue, 23 green), 2 snowparks. All this is provided by the help of 61 snowcats, 109 ski patrols 300 ski lift workers and 821 snow guns.
In Espace Killy you could ski over 1600m of altitude difference by descending from Grande Motte to Val d'Isère; the pistes are well cared and some are so immense that sometimes you'll need an hour to ski along them; there are marked and unmarked off piste areas which are according to some skiers the best in Europe and a special educational SPOT zone where you can practise off piste skiing under controlled conditions.
There is also good news for the beginners: some ski lifts are at their disposal for free, or if you prefer your pistes extreme, don't miss Le Face.
L'Espace Killy In Brief
Getting There:
Geneva airport and heliport: 180km (112 miles).
Chambéry airport; 130km (89 miles).
Rail services from Chambéry to Bourg St Maurice.
Bourg St Maurice to Val d'Isère: 30 km (20 miles).
Heliport at resort.
---
Height:
Tignes: 1,550 – 3,660m (5,090 – 12,000ft).
Val d'Isère: 1,850 – 3,660m (6,070 – 12,000ft).
---
No of Ski Lifts:
Tignes; 47.
Val d'Isère; 46.
---
Types of Pistes:
23 Green, 66 Blue, 40 Red, 27 Black.
---
Main Advantages:
Long season; huge ski area; excellent off-piste.
---
Drawbacks:
Most skiing above tree line; Tignes purpose-built.
---