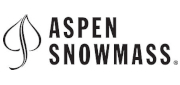 Aspen Snowmass Ski Resort, USA, one of the best ski resorts in the Americas
Already one of North America's premier resorts, Aspen Snowmass continues to undergo a host of on-mountain improvements that will greet skiers and riders.
Best known for: Wide-open, groomed cruising and family-friendly activities. Aspen Snowmass has long been rated one of the best family ski areas in North America.
Best-kept secret: Dine for lunch at the rustic Lynn Britt Cabin located mid-mountain. The daily 'Noon Groom', a freshly groomed run that reopens at noon. Take the short hike to the Long Shot Trail where intermediate skiers and snowboarders can get a back-country experience whilst remaining in-bounds.
Long Shot Trail: Take the Elk Camp chairlift up to Burnt Mountain to access the 8.3km long Long Shot Trail down to Two Creeks. This intermediate run winds through forests, giving skiers a real back-country experience, and is invariably free of other skiers.
Hanging Valley and the Cirque: These are probably two of the most underrated off-piste ski areas in the world. A vast winter wonderland, together they provide expert skiers and boarders with opportunities to play on a high altitude plateau (3,815m), negotiate cliff drops and narrow gullies and ride through open glades, steep woods and wide powder fields.
The Cirque on Snowmass: From the 12,510ft summit of Snowmass, The Cirque drops precipitously through cliffs, rockbands and steep headwalls. Try AMF or Gowdy's or make your way across to the Cirque Headwall and pick a line between the rocks. Or if you feel so inclined find one as a launch pad.
Ski Rental in Aspen Snowmass.
Four-Mountain Sports D&E on the Village Mall.
Four-Mountain Sports at Two Creeks, Four-Mountain Sports Base Village.
Beginner's Magic at the top of the Elk Camp gondola.
Four-Mountain Kids at the Treehouse Kids' Adventure Center.
Mountain Restaurants
Elk Camp
Sneaky's Tavern
Sam's Smokehouse
Up 4 Pizza
Two Creeks Cafe
Lynn Britt Cabin
Burlingame Cabin
Ullrhof
Gwyn's High Alpine

For the latest reviews and information from Aspen read our blog entries.
For information about Aspen Snowmass visit this page.